At MIND, we believe that your business should be focused on SEO for the long term. Once your site is up and running, the work has really just begun…because now you need to be found online. There's a lot of good and bad information on the Internet and a lot of it involves practices that will just get you in trouble with the search engines.
The next trick is just around the corner, only to be followed by another big change in the search engines resulting from spammy practices. We stand by our tried and true methods for lasting results you can count on.
Local SEO
If your business is local or regional, our local seo packages are perfect for getting you found on local search engines and on mobile devices by your target audience. Call or email us today for a quote for your Local SEO.
If you're a brick and mortar company, you need to be at the top of your local search results. Yellow Pages ads don't cut it any more. In fact, 90% of Internet users research online before they buy anything locally. This number has grown over the past decade and only gets that much larger with the advent of smart phones and other mobile devices. While we do whatever is necessary to help you achieve first place rankings here's a list of some of the things we do for most sites: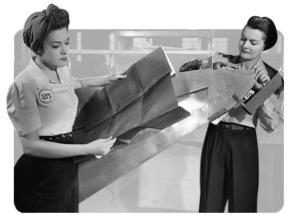 Submitting to the local listings of the top players (Google, Yahoo, BING, AOL)
Submitting to the local listings of the other major players
Submitting to the top online classifieds (that deliver localized results)
Submitting to local search engines
Submitting to local online yellow pages
Submitting to local directories
Submitting to data providers
Microcard hCard format implementations
Placing Geo Tag format in the Meta Tags
Setting the company's geographic location in Google.
Custom Twitter Application – for clean link building.
Top Tier Directory pack*
Keyword Research – To determine your best key phrases.
Competition Analysis – Spy on your competitors and their campaigns.
Link Building through Content Marketing 10 custom Articles per month.
Social Monitoring for Twitter / Facebook / Blogs / for your Brand/Company.
Weekly Ranking reports done via screen sharing software / Q&A with your SEO Consultant.
*All third party costs will be borne by the client.
Local SEO is perfect for small businesses like yours who want to build a strong online presence and improve your ranking without breaking the bank.
National SEO Package
If your business needs a broader reach then our National SEO Package is the right choice for you. The National SEO Package from MIND also includes optional RDFa. Read why RDFa is important. Take a look at our sample SEO with RDFa Package below or email us today for a quote!

Keyword Research and Keyword Strategy
Competition Analysis
Custom Content Creation
Advanced and Site-Specific Optimization Techniques
RDFa Site-Specific Research
RDFa Library Research
Custom RDFa Implementation
Web Site Structure Analysis and Consulting
Rank Monitoring and Trend Analysis
Link Popularity and Link Profile Analysis
Site Quality Assessment and Site Quality Consulting
Web Analytics and Goal Conversion Implementation
Custom Twitter application (for link building) & training
Custom professional article writing
Weekly consultation to discuss industry news, Q&A*
Majestic SEO / SEM Rush / SEOmoz / WebCEO / WordTracker report mashup**
Online Reputation Monitoring
*Consultations may be done via phone or join.me/mindyourseo based on the client's preference.
*All third party costs will be borne by the client.
Need More Than A Local or National SEO Package? Need a little more direction and individual attention? Check out some of these options:
SEO Consulting
You can choose either pay-as-you-go SEO consulting or pre-paid consulting on a retainer. Either way, you will get the help you need from the SEO pros at MIND!
Pay As You Go
• No contracts
• No minimums
• Use as few or as many hours as you need
• Just $500/hour
• Billing is in 1 hour increments
Pre-Paid Retainer
• Hours can be used as you need them.
• $5,000 minimum deposit
• Use as few or as many hours as you need each month.
• Deposit valid for 12 months.
• Just $250/hour in contract, $375/hour after contract within the year.
• Billed in 30 minute increments
*Consultations may be done via phone or join.me/mindyourseo based on the client's preference.
Link Building
MIND NO LONGER OFFERS "LINK BUILDING" AS A SERVICE.
Please read this post from our blog for more information!
Part of MIND Development and Design's "retro" philosophy is building your links the old-fashioned way. No spam, no spam-eggs-and-spam, no shallots and aubergines garnished with truffle pate, brandy and with a fried egg on top and spam, either. Nope. We find a great site with excellent content and build your links to give you value into the foreseeable future.
Your site is basically only as good as your link profile. Google, Yahoo and Bing use inbound links from other websites as a major part of determining your online ranking for critical keyword searches. The most important thing you an do is have a plan to gain links over time and execute the plan consistently to stay ahead of your competitors.