by Marqeteer on

Tuesday, May 22, 2012
As eCommerce and Internet marketing continue to evolve with online businesses, the look and feel of your site is more important than ever.  When you visit a website, you most likely get a certain feeling about the site – whether positive or negative – before you even read one word.
Here are 4 tips for your website to help get the response you want from visitors:
1.  Choose your images carefully.
When choosing images for your website, whether doing it on your own or with a web development and web design team, it's important to stick with images that are of significance to the site.  Images can slow down the time it takes for your site to load, and with today's "point and click" mentality, traffic to your site doesn't matter if it loads slowly and people are clicking away to your competitor's site rather than waiting.  Keep in mind, too, that too many unnecessary pictures or graphics can leave you with a very amateur looking website.
2.  Stay Clean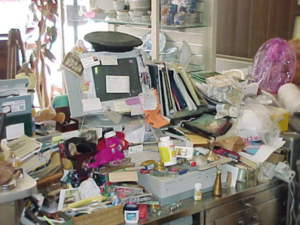 Rock legend Lemmy of Motorhead once sang those words in a song by the same title, but he wasn't singing about web development and design.  It does, however, make the point concisely.  In addition to being careful and choosy with regard to your graphics, using the same care with regard to your copy will give your website a clean look and feel and make it more appealing to visitors and easier to navigate.  Descriptive words are fine, but don't overuse them.  Keep your verbage short, sweet and to the point.
3.  Think about your website theme.
It seems obvious on the surface, but it's easy to lose focus when choosing pictures and graphics for your website if you have some really cool stuff to choose from.  Always choose images that work with the theme of your site.  For instance, our site here at MIND has a "retro" feel, so we choose mostly black and white retro-style pictures.
4. Choose colors carefully.
Colors are the ultimate non-verbal communication.  Think about the websites you've visited online.  Before you read even one word on a website, the colors used on that site have elicited an immediate response from you as soon as it loads on your screen.  For instance, blue tends to be a calming color.  Red is a color that, depending on the shade and intensity, can raise conflicting emotions both positive and negative.  About.com describes it perfectly, saying red is both "Cupid and the Devil."   Gray is a cooling color.   Choose the color(s) in your web development and web design process to influence the way you want people to feel when they visit your site.
Related Posts:
Mark Boyd+ is our writer and marketing pro! Feel free to hit him up on Twitter @marqeteer Or leave him a message here! Mark likes to play guitar and is currently researching keyword stuffing in song lyrics.