Keeping Up Appearances
Your website is more important for your business today than ever before, and it's important to keep your website up with the progression of best web design practices. Web design has evolved into cleaner looking pages with more streamlined navigation and more recently into design coding that responds to the device it's being viewed on. More about that shortly:) Here are things to keep in mind when designing or redesigning your website:
Some Best Practices for Web Design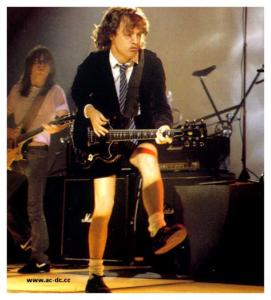 Less Is More On Your Landing Page.  Nobody can do more with three chords than AC/DC.  Forget progressive rock, etc.  Serve it up simply and do it well, and you will earn a loyal following.   Keep your bells and whistles to a minimum.  Use clean, professional graphics and keep your menu as basic as possible.  Put thought into your menu selections and don't overwhelm visitors with too many decisions right off the bat.
Use Social Media Badges.  If your website doesn't have these already, you should fix that immediately.  This is the fastest way for visitors to find you on social media platforms and is a quick-click way to build your loyal following online.  Just make sure that you keep up your social media communication so people have a reason to visit your profile consistently.  While there are a bazillion to choose from, the main ones you should have are Facebook, LinkedIn, Twitter, Google Plus and Pinterest.
Responsive Design.  Yep…it ain't cheap, but it's here and it truly is the future.  The gist of it is that your website is coded so it recognizes the device it's being viewed on (i.e. tablets, iPads, desktops, laptops, smartphones, etc.) and appears in optimum form on that device without unnecessary scrolling.   Smart businesses are jumping on this trend because they know it's not just a trend.
Specific and Detailed Graphics and Illustrations.  No matter how well written your content is, expertly designed graphics truly drive your points home and make information easier to understand.  Graphics are also engaging, especially when they're well done.  Using InfoGraphics is vital (Google loves these) and don't forget to scrutinize your logo.  Does it really speak?  If you use any kind of symbol outside of the font/lettering of your company name, is that symbol relevant so that it's recognizable as your business even without the accompanying company name?
So what's next?
We could pretty much write a book on best web design practices and there are certainly more that we'll send your way as time goes on, but these 4 are some really good ones to help your website both aesthetically and functionally.  After all, the idea is to get your business Back in Black …and off the Highway to Hell.