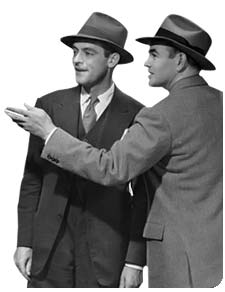 We're A Web Development & Design Team From Lancaster
Our skilled web development team is ready to make things happen! Designers make your site look good, developers make your site function. Do you want to sell some t-shirts online or do you want to promote the latest business trends? Do you need credit card processing on your website? Maybe you just want to control the content of your site. Our web developers can accommodate a number of Content Management Systems or set you up with the best option for your website. However you envision your website working, each talented web developer is here to help you plan and implement it to a tee.
We Also Do The Best Web Design
The design team at MIND is second to none. With as little as a phone call or rough sketch our web designers can establish a layout, look, theme, or brand from the ground up. If there is a function your project requires, our web designers work directly with our web developers to ensure consistency throughout. Already have and idea or layout but don't know how to make the transition? Our designers can help you make the leap and bring your idea to its fullest potential.
Would You Like To Redesign Your Website Today?
Do you have an old or outdated website? Does your web presence need a makeover? The internet is a visual playground where 90% of the audience still bases their initial trust on appearance. Let's face it, some sites are just plain ugly. Ugly websites lose business. Allow MIND to redesign your website and we'll bring your site up to date and into the view of potential customers. We can give you a professional look, we can deliver an irreverent twist, we can design to your specification, just give us a call.
Manage Your Website Redesign with A CMS
If you don't have access to your own site through a Content Management System or an FTP, who is responsible to make changes on your site? Things change. Times, dates, information, specials and offers all change on an almost daily basis. How effective is your online marketing campaign if your offers are a month or more old? With a Content Management System you are able to change your site in real time and have the changes take effect immediately. They're also a great way to keep in touch with friends and family by offering a blogging format along and powerful social media tools. Share news, stories or photos! You don't have to be a business to appreciate a Content Management System!
We Offer Website Maintenance
Most business owners don't have the time to deal with website maintenance and changes, that's where we come in! MIND Development & Design can design your site, develop your website applications and even make the changes that your site needs on a regular basis. We understand that you can't be hassled with the little changes and coding issues; so let us fix you up and you can get back to business as usual!
And The Best Graphic Design Services Too!
The MIND Design team can make your website look amazing, but what about your non-web design needs? Our skilled print designers can develop a brand as well as a website. Does your business need a new logo or identity? Trying to beef up sales with promotional materials, flyers or brochures? Let our Design MasterMINDs show you what proper branding can do for your business.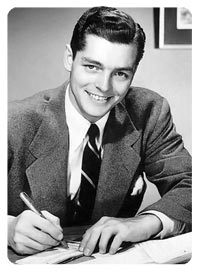 Logo, Brand, and Identity Design
A logo is a graphic representation of a company, a product, in general… YOU! Be sure that your identity design is handled by professional graphic designers and that your custom logo represents you the way you want to be represented!