Web Development And Design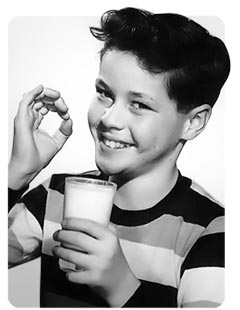 MIND Development & Design, LLC was formed with a solid idea in… well, in MIND. Combine web development, web design, marketing, and SEO all in one location to increase the ease of producing a superior web solution. Include a decade of experience for each MasterMIND, a fully-capable, fully-creative think tank of designers, and web developers who possess the uncanny ability to get it done and get it done right, and you have (what we believe to be) the "Perfect State" of MIND — Web Development, Web Design and SEO. So what it is about these MIND fellas anyway? We figure if you've gotten this far that you're at least interested in learning more about the brains behind MIND.
When It Comes To

Web Development

Our Web Developers Walk The Walk
We're talking about guys who grew up playing Commodore 64 and taking apart every mechanical or electrical object they could find. These are the for real guys, not the ones who advertise it on a trendy t-shirt 25 years later. You may also recognize these guys as the ones speaking that odd language in high school we so lovingly refer to as "Geek". That's right, our web development team was creating websites at age 10! So when we talk about experience, we're talking about EXPERIENCE! So, in short, "Yeah, we can do that!"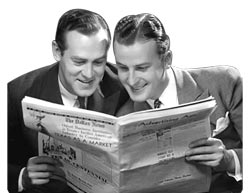 Not Just

Web Designers

, Graphic Designers Too
Layout, typography, color combination …just a few things that get our web designers going! When was the last time you heard a designer mention theories of visual perception and the psychology involved as it pertains to your target market? Did we mention our designers are geeks too? Our print designers have the "chops" when it comes to your visual representation. Extensive print design backgrounds along with years of tech-savvy-goodness has produced exceptional hybrid designers that can do it all!
Did We Mention That We Do

SEO

As Well?
Well, we do! And it's not that weak search engine optimization with a few links here and a few links there. This is the real deal! Full analysis of your site and content, concise explanations of data and statistics, the best keywords and phrases to get your traffic flowing, and some top-secret techniques that you'll only get with MIND… we can't tell you much more until you call us!
Okay, So You Know What We Do.
Now, Who Are We?
The short story is that we are all professionals in our specific industries who have come together to build an extraordinary super team, much like The Avengers… but for the web!  The long story is too long and should probably be made into an annoyingly long feature film starring Ed Norton, Robert Downey Jr., and Lemmy… but that is for the future. To get a good idea of who we are, why don't you come Meet the MINDs!