Search Engine Optimization (SEO)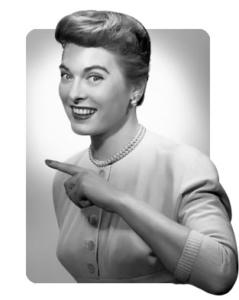 SEO is not a spectator sport.  It's an ongoing process of evolving with Google and all the search engine algorithms and staying ahead of the curve:
Is your foundational optimization (titles, descriptions, tags, breadcrumbs, URLs, etc.) done properly?
Do you show up in local search results?
Does your information display accurately in the Google Knowledge Graph?
Is your page loading speed fast on both desktop and mobile devices? (Test your site here and contact us with your questions)
Is your page optimized for mobile devices properly?  (Test your site here and contact us with your questions)
Is your website content high quality and informative?
Are you properly using schema markup?
Are you using Google My Business?
A sharp, good-looking, state-of-the-art website does you no good if no one can find you online.  Our methods give consistent long-term results.  Don't be fooled by companies engaging in spam SEO tactics or selling you SEO that's really Pay-Per-Click (PPC) advertising.  Helpful Hint:  If you're paying by the keyword, it's NOT true SEO…it's PPC, which is totally different.
Don't shortchange your business when it comes to your SEO.  Any shortcut you take puts you in jeopardy with the search engines and the next algorithm change and puts your business in danger of penalty.  Don't you want to get a good night's sleep?
Our methods are built for the long term and our SEO team starts every day by researching the top search engine forums and resources to help keep you and your website on the cutting edge and increase your rankings, traffic and, ultimately, your number of visitors who convert to new clients.
Local SEO
Your Local SEO has never been more important than it is now.  If you are a business with a physical brick and mortar location, your Organic Search Engine Optimization begins with your local SEO.  Even if you do business nationwide, your physical location lends tremendous validity to your business in the eyes of Google and all the search engines, and it's important that your onsite and offsite business presence is connected seamlessly and consistently.   It's not as simple as it used to be, but it's even more effective when it's done right.   From basic onsite optimization to the right directory placement to video to schema data implementation to the curve balls we can expect in the next year, we will improve your local presence and help increase your local traffic to gain more opportunities and more customers!
Organic SEO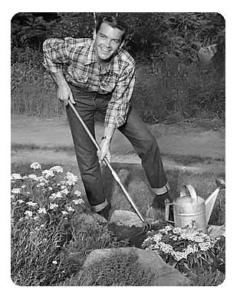 Organic Search Engine Optimization not just about adding a few keywords and phrases. Placement, usage, and frequency of keywords are just 3 of over 200 factors that play a major role in your organic search ranking. The SEO team at MIND will target your onsite optimization locally or nationally and create a strategy to solidify your online presence, improve your ranking, increase traffic and attract more visitors you can convert into loyal customers. We will track or help you track your progress with Google Analytics and Search Console, use proven SEO tools to analyze progress and determine the best options and help you set trackable goals to achieve better ROI. Our team can research, write optimized content for your site, and engage readers to build trust with the search engines so your visitors will stay and your site-based revenue will grow.
Other Options for Search
Solid optimized content is the best way to establish position and authority with the most popular search engines. However, doing it this way often takes more time and requires a heavier level of effort. While we don't mind rolling up our sleeves and getting to work, you may want to get a jump start by using some popular Paid Search options offered by MIND. Our SEO experts will be happy to assist you in organizing a strategy for using either method. Give us a call or send us a message to get started today!