Social Media Marketing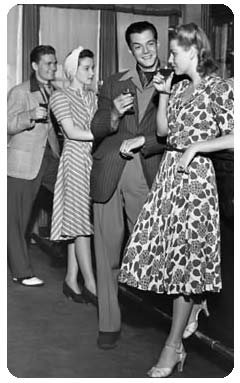 Social media has become the place where humans go to learn more about breaking news events, get advice on who to start in their fantasy sports team, and to ask their friends, family and peers who is a reputable local pediatric dentist. Social Media has become the center of how we communicate today. It has shrunk the earth and created a place for people of all races and nationalities to have a voice.  Considering that vast audience,
Are you really active on your social media…seriously?
Are you actively monitoring your social media presence?
Are you getting the most out of Facebook?  Twitter?  LinkedIn?
Are you getting interaction and engagement on your social media?
Are you getting the most out of Google+?
Are you getting the most out of Pinterest?  Instagram?
Are you properly utilizing and getting the most out of Facebook Ads?
Social media has also become a place for businesses to increase the marketing of their products and services. If you do a search of your biggest competitor, there is a good chance that people are talking about them on social media. Same applies for your business. Now the question becomes… do you want to be a part of that conversation?
Social Media Matters
Think about why YOU connect and engage with a brand online. Why do YOU connect with them on social media? What are YOUR expectations from that customer experience? If somebody came into your business or bricks and mortar store, would you ignore them? NO, of course you wouldn't so why would you want to ignore them online? When your customers communicate with you in your store or with a salesman via phone or email (the customer experience), they're talking to a human being. Let us help you reflect that same customer experience when you communicate with them on your social properties.
MIND will identify how social media fits into your overall marketing strategy. We'll identify what voice and tone you should use when you engage with other humans on social media. We'll help you share your blog posts, videos, news about your business, and anything else that your customers are interested in hearing and learning about your business. If you're helping people in your area during a flood or a blizzard, you should be talking about it and we'll help you with this.
Social Media Advertising
Have you seen the ads on your personal social media profiles? Do you often wonder how that would look for your business? It's ok, we can make that a reality for you. Wonder how that would look? Here is an example. If you're a local snow blower dealer, we'll help you set up Facebook ads that run for 72 hours consecutively after the first snow storm of the year is forecasted. We'll target the geographic area that you service and narrow it down to homeowners, so that the ad isn't placed in front of individuals that are less likely to purchase a snow blower (e.g. renters and teens) or people too far away to visit your store. Social media advertising gives you the power to specify your audience in ways that traditional advertising can't touch.