Web Development
Why does web development matter to me?
Does your website load quickly on desktop and mobile devices?
Is your website secure?
Is your website accessible to all users, even those using screen readers or keyboard navigation?
Can visitors find the information they need quickly and easily?
Is it easy to contact you through your website?
Is it easy to make purchases on your website?
Does your website appear correctly on all internet-connected devices?
Is it easy for you to make simple updates to your website?
Do you want to provide a seamless user experience for your visitors, with a website that's up-to-date with cutting-edge web development practices?  Good web development is a crucial component in today's online world, so get it done right the first time! From good clean <markup> to modal windows with ajax forms to hidden dancing robots, we eat sleep and breath this stuff — and we are more than happy to help bring your vision to life.
What Kind of Webs Do You Develop?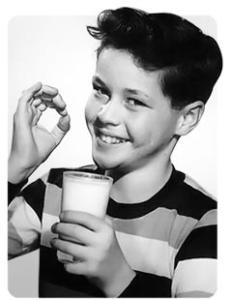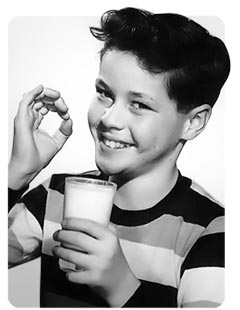 The term web development covers a lot of ground, but ultimately, a web page is a set of instructions that your browser downloads, reads, and displays to the user (this process is called rendering).  There are instructions like "make this text red", "show this image here" or "run this function when you press a button".  How all that happens depends on the code used to build your website; and that's front-end web development.  Sometimes there are "behind-the-scenes" components that generate all of those instructions and that code, either automatically based on information from a database, or from a WYSIWYG editor in a CMS, or from another application entirely: that's back-end web development.
Web developers make web pages work, with the nuts and bolts of the web: HTML, CSS, and JavaScript. There can be other server-side components, like the typical LAMP stack (Linux running Apache, MySQL, and PHP), or nginx or litespeed, or a content management system involved. There are JavaScript libraries like jQuery, React, Node, and Angular; there are CSS preprocessors like Sass and Less; from browser-testing and graceful degradation to media queries and aria roles: We love how fast the web changes & evolves, and we love keeping up with it.
Developing E-Commerce Solutions with MIND
Do you want to sell products or services on your site?  All of the elements of your e-commerce website should come together like the Beatles. We're familiar with most merchant gateways like Paypal, Authorize.net, First Data, Stripe, Amazon Checkout, and Google Checkout, just to name a few. MIND builds e-commerce sites using reliable platforms like WooCommerce, Shopify, and Magento, with simple checkout processes to make transactions easy like Sunday morning.  If you've got a unique need that doesn't fit into one of these existing systems, we can still help or provide a custom plugin or extension so you get the best of both worlds.
MINDing Your Content Management System (CMS)
MINDing your own content is easy, even if you don't understand code. That's how it's supposed to be. You want control? You want to call the shots?  You got it!  You will be empowered with a very user-friendly content management system that will allow you to easily keep your website and blog content fresh.  We'll identify and implement the right CMS platform for your needs.   We find that WordPress and other existing CMS's cover the necessary bases for most businesses and will only recommend a proprietary CMS and/or extra bells and whistles if it makes the most sense for your needs.
Web Application Development
Sometimes your focus goes beyond the functionality of a simple website.  That's where you need web application development. Modular components, interactivity and screen responsiveness, or just something that's never been done before… if you need it, we're your team.  If you're not sure if you need a native app developer or to build a web app, let us know!  Sometimes a little HTML5, CSS3, and JavaScript can accomplish your needs, and it's inherently cross-platform, so you don't need a separate Android and iOS app to deliver the same functionality to multiple users.