AmishView Inn & Suites
Award-Winning Hotel
The Rundown

Considering almost 9 million visitors come to Lancaster County, PA every year, it's easy to see why the hospitality business is one of the most difficult, yet most rewarding, industries in the county. With a total impact of nearly 3 Billion dollars, tourism has made it imperative that these businesses offer the best that Lancaster has to offer. Enter AmishView Inn & Suites; a TripAdvisor Hall of Fame winner for Best Hotel 5 years running.

MIND was approached to take the current site and rebuild it from the ground up in order to make it easier for guests to view and book accommodations and easier for in-house staff to manage.

The Results

MIND fully redesigned the site and worked with the management of AmishView Inn to more thoroughly refine the page hierarchy and navigation. Not only did this create a better user experience, but it also helped to show off all of the wonderful amenities Amish View Inn has to offer. We built custom user-manageable fields to control all aspects of this responsive site from banner images to custom list and menu tools and more. MIND integrated the reservation system API to sync with the site's registration form to ensure visitors had the ability to view and book their stay with ease.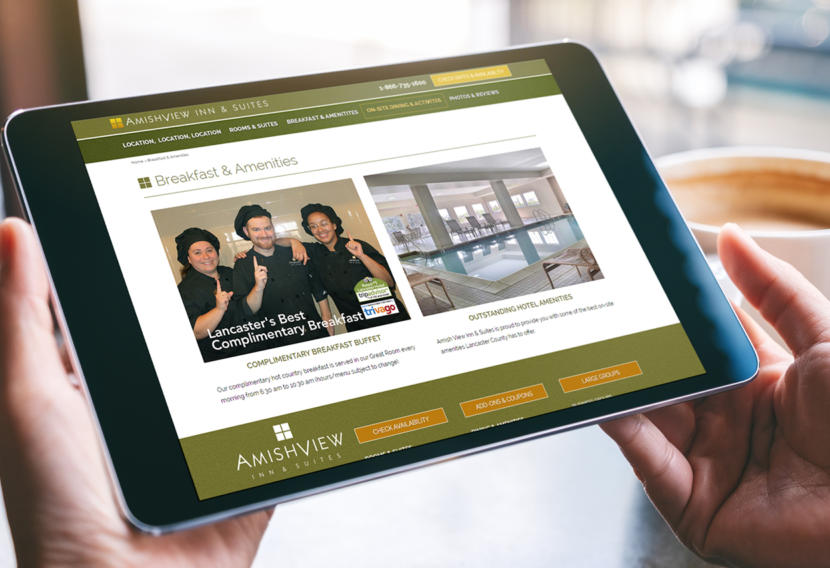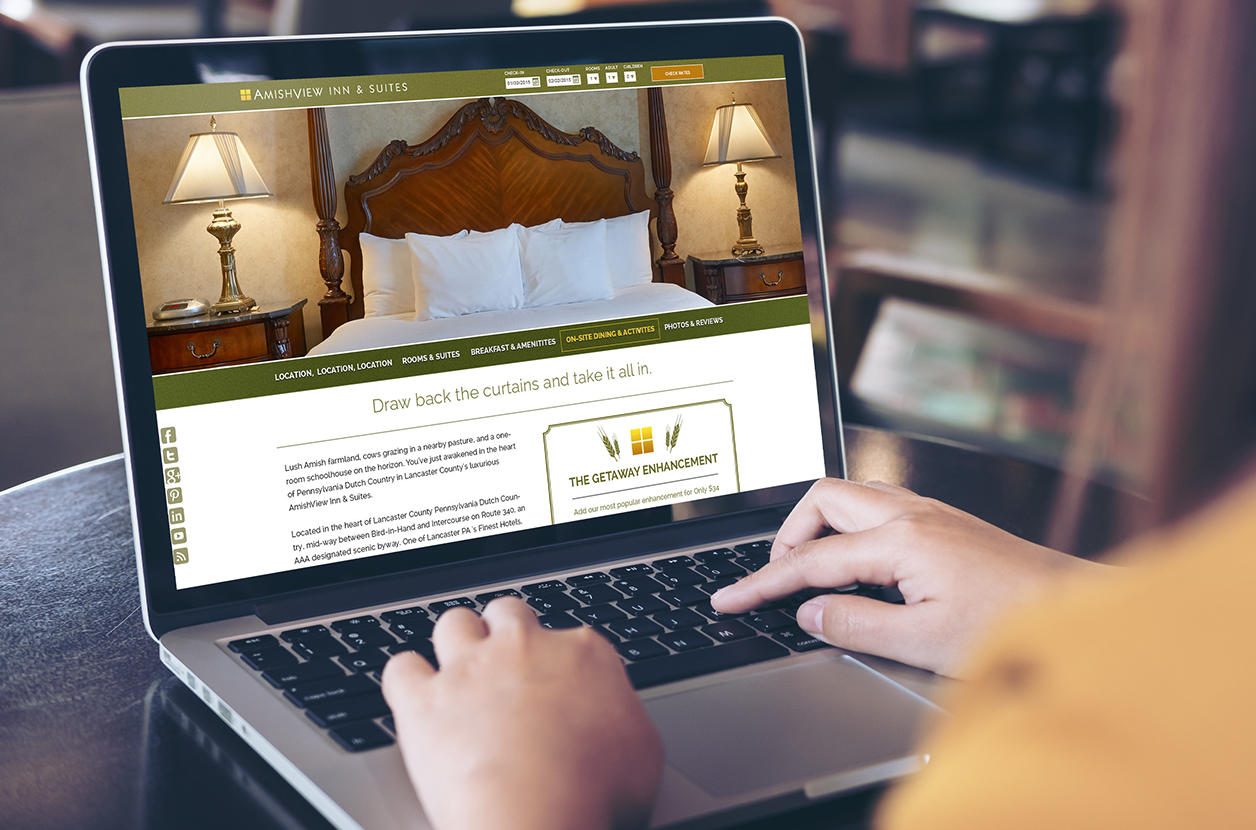 " MIND is great to work with. I could not ask for a better partner. Totally on top of the game. "

William Moshos - Management, AmishView | Miller's | Smokehouse