PA Dutch Council Boy Scouts Of America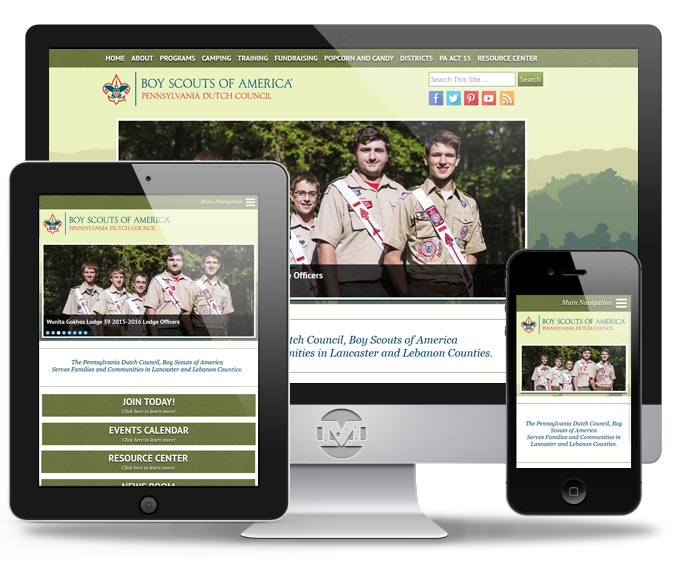 The existing site of the PA Dutch Council BSA was old and outdated.   The users and administrators had a tough time editing and updating information.  They also needed a better way to organize documents and staff members across multiple districts within the council.  MIND provided custom design edits which had to mimic the look of the national BSA site but also added some updated features like a homepage banner and 2 special ad/promo spots for upcoming events and programs.
Additions were later made to enhance the user experience on specific camping pages, effectively producing landing pages for the individual camps, and adding additional customizations to the administrative backend of the site.
Link: http://padutchbsa.org/