4 Books Every Writer Should Read
November 25, 2021

By Karen Layman, aka Karen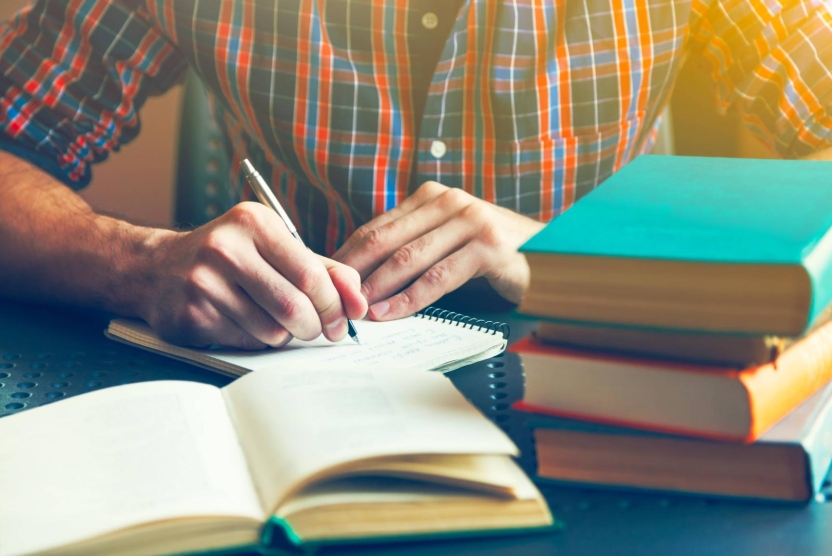 How do you become a great writer? Write. But, they say to be a good writer you also need to be a reader. Observing and absorbing good writing will inspire you to try new strategies in your own writing. Luckily, some master storytellers have actually written books on the craft of writing and how to get better at it. Here are some of the books every writer should read in order to strengthen their writing:
1. On Writing: A Memoir of the Craft, by Stephen King
Stephen King is one of the most prolific writers of our age. He has published over 60 novels, numerous short stories, and many of his novels have been turned into successful film or television adaptations. It's safe to say he knows the craft of writing and has a lot of advice to offer.
In this 5-part book, King tells his story of becoming a writer and the challenges he faced. He also breaks down what writing actually is and the mechanics of writing. Most importantly, he offers many insights into how to be a better writer. A beautifully written memoir with a goldmine of writing advice, On Writing is one of the best books to read to improve your writing.
2. Ernest Hemingway on Writing, edited by Larry W. Phillips
Ernest Hemingway is another well-known writer to have offered his thoughts on writing. A famous novelist, Hemingway was known for his unique simple writing style and he influenced many writers who came up behind him.
While Hemingway never put his reflections on writing together in one book, he did, however, share many thoughts on the subject. He shared these thoughts through letters to his agent and friends, in articles, and in his novels. Larry Phillips compiled these pieces of writings into a book, full of Hemingway's reflections on writing and how to be a writer.
3. Big Magic, by Elizabeth Gilbert
Gilbert is a journalist and author, best known for Eat, Pray, Love. She's a seasoned writer and her expertise shines in this book where she offers thoughts and reflections on writing and creating.
Big Magic offers practical advice on writing as well as how to believe in the power of art. She emphasizes that writers need to be open to the stories happening to them. This book is especially helpful if you have found yourself in a writing rut. Big Magic will inspire you and lead you back to your craft.
4. A Writer's Diary, by Virginia Woolfe
People either love or hate Virginia Woolfe's novels, but there's no doubt she was a master at her craft. Her novels and writings have stood the test of time and writers can learn a lot from her.
A common misconception about great writers like Woolfe is that they could simply sit down and construct a piece of writing with a few drafts and some reworking. Woolfe's diary gives us a look into her process and more importantly, shows the reality of writing.
She shines a light on the proverbial blood, sweat, and tears that go into writing. Acknowledging the self-doubt and soul searching that writing can bring, Woolfe's diary is a balm for the weary writer.
These are just a few books every writer should read that could also help you tap into your creativity. Hopefully, they will inspire you and help you hone your craft. Because this is just a sampling of the best books out there on the craft and process of writing, don't be afraid to seek out other material and continue to learn, practice, and improve.