What Businesses Should Know About Google My Business
February 21, 2019

By Ashley Orndorff, aka Marketing Geek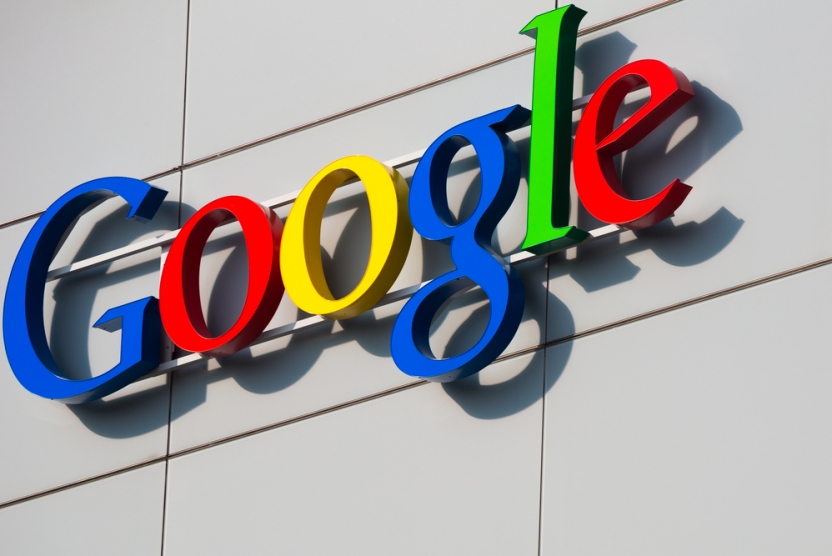 Since its release in 2014, Google My Business has been through several iterations and redesigns. Features have been added and removed, re-added, re-worked, and more. Get up to date and informed with these 5 things businesses should know about Google My Business:
1. The History of Google My Business
Google My Business has an interesting history as it evolved from Google Plus.
Google Plus as a Social Network
Google Plus was first released in 2011. It was an attempt to compete with Facebook. As Facebook continued to gain popularity since its release, Google attempted several times to create a Google-owned social network that could compete. Google Plus was Google's fourth attempt to enter social networking and was the only attempt Facebook founder Mark Zuckerberg took seriously at the time.
After several years, Google no longer referred to Google+ as a social network. It was not considered a front-end social network product anymore. Instead, it was considered a platform to integrate social across Google products. This supposedly took Google Plus out of competition with Facebook and other social networks without removing the social aspect. That may have been Google's stance on it, but for most users, it was a social network. For businesses, it had started to become information and reputation management with a social network add-on.
Details aside, Facebook remained on top as the largest social network in the world. Google Plus was unable to dethrone Facebook, especially when it came to businesses using Facebook. In fact, it has been in the process of being shut down and is slated for a permanent shutdown by August 2019.
What Happened to Google Plus?
When Google first launched Google+ back in 2011, there were Google+ profiles for personal use and then separate pages for business use. Then, businesses had Google+ Local followed by Google Places for Business, which were both attempts to better integrate local search with Google Plus. In 2014, Google launched Google My Business.
Just a few years later, in 2018, they announced Google+ would be shuttered completely for consumers. This would remove all Google+ profiles and pages, but Google My Business would remain. Many sources believe this move to shut down Google Plus is partly due to the slow growth and poor performance of the platform and also due to a massive data breach that occurred earlier in the year. The shutdown of the platform, profiles, and accounts associated with it is slated to continue throughout 2019 with a plan to be closed permanently by August 2019.
What is Google My Business?
Google My Business combines Search, Maps, and what used to be Google Plus into one dashboard for your business. Signing up for Google My Business allows you to manage the information provided in the map listing that appears for your business in local search results.
You can also verify your business, add photos, share posts, and more to help make your company easier to find and more discoverable in general. In terms of managing the listing information for your business in Google, Google My Business is a tool you need to be using. It also doesn't hurt that it is a tool owned by the search engine with the most market share.
2. Improve Visibility in Local Search
As search engine algorithms continue to improve and personalize results, location makes a difference in what shows up. Using Google My Business to add and verify your business information allows you to improve your chances of showing up in the map listings and further associate your business with your service areas.
Within the Google My Business dashboard, you can add categories to your business to identify your industry and service types. You can also define your location and service radius to give visitors and Google a better idea of your geographic location and business reach.
3. Add Photos to Your Page
Images, especially on social media, increase engagement. Social media posts with images tend to be "Liked", retweeted, favorited, and shared more. Blog posts with images also get more engagement and shares. The same holds true for your Google My Business page.
As you're filling out and adding information about your business through Google My Business, add relevant and interesting photos too. Business listings on Google My Business with photos receive 35% more clicks to their website and 42% more requests for driving directions.
4. Engage with Customers Using Reviews, Posts, and Questions & Answers
There are several ways to engage with customers and potential customer on Google My Business. You can add photos, which can help your listing stand out. You can also respond to reviews, share posts, and answer questions about your business.
Aside from making sure your general business information is correct, three sections of your GMB profile worth getting familiar with are Reviews, Posts, and Questions & Answers. With these sections, you can connect with customers and potential customers in a personalized way, share important and relevant information, and answer questions your customers are asking.
Manage and Respond to Reviews
Reviews make a difference for your business and affect your online reputation. It's important to be monitoring and responding to online reviews to keep your business's reputation intact, identify potential issues, and resolve any customer complaints. Anyone can leave a review for your business on Google and the only way for you to respond directly to those and engage with those users is to do so through your Google My Business dashboard.
Share Posts
Within your Google My Business dashboard, you can create posts that will be shared directly with Google Search and Google Maps for users to view when they find your business listing. Posts are great for sharing information about events, products, or services. However, they are not permanent and expire after 7 days. The exception to this is event posts, which may expire sooner or later depending on how long the event is running. On mobile, there is a historical tab that shows past posts. But, once posts have "expired", they no longer show up under your business in the search results.
You don't want to go overboard with these as they are meant to be short, timely, relevant, and useful to your customers, but you don't want to ignore them either. Google My Business posts have a maximum word count of 300 and can include a photo, clickable call-to-action, and date ranges if your post is about an event. When your Google My Business listing shows up when someone is searching, active posts will appear in a card-like format below the listing.
Only a few are shown at a time, but up to 10 can be featured in a carousel. It's important to keep in mind that more is not always the best option as some businesses see more engagement with just one active post at a time. So, you'll want to make sure you're trying it out and testing to find what works best for your business. When used strategically, posts can enhance your listing and increase customer engagement with your business.
Monitor and Use Questions & Answers
Your customers have questions about your business and now, with the Questions & Answers section of Google My Business, they can get answers. This section shows up as part of your Google My Business listing in search and allows customers to see questions that have been asked, answers given, and gives them the ability to ask you questions directly through your Google My Business profile.
It's important for you to stay on top of these questions and provide answers in a timely fashion for several reasons. As with responding to reviews, it's important for customers to feel like you are listening and for other potential customers to see that you are actively responding. Also, anyone with a Gmail account can respond to questions even if they're on your Google My Business listing, which means you need to be on top of responding to them in order to be a part of that conversation. As a note, you currently cannot include links to a webpage, email addresses, or phone numbers in answers. These items are considered "restricted content" for this section and can cause your answer not to be shown.
5. Analytics are Built-In
Not only can you integrate your Google Analytics account into your Google My Business dashboard, but there are analytics built into the platform as well. They can be found in the Insights tab. There, you can see valuable information like how many people called you using the number in your listing, visited your website from the listing, requested driving directions, viewed your photos, and more.
There are also snapshots about how customers searched for your business and where they found your listing, whether in search or through Google Maps. You can find most of this information in Google Analytics as well, but Analytics focuses on the performance and interaction of your website, not your listing. The Insights tool focuses specifically on your listing performance and interactions there to provide more segmented detail.
Google My Business can be a valuable part of your overall marketing strategy. At the very least, a complete, optimized Google My Business listing needs to be included. It's integral to your business's listing information and local presence in the search results.
For help with marketing and your website, contact us today for a meeting of the MINDs!