Elevation Equipped
Archery Products and Accessories
The Rundown

Elevation develops premium archery products and accessories meant to "Elevate Your Game" and take things up a notch! After we worked with the parent company on their main website, they contacted MIND to help build out a website for the new "Elevate" project.

The Results

The MIND and Elevate creative teams worked together to design and clean and easy-to-use website incorporating the brand and existing brand standards to establish a site worthy of their elite merchandise.

On top of a great design, MIND developed custom functions to control all aspects of the site and built additional tools to manage custom product features and 3D rotation displays. Ecommerce and payment processing was also built into the site to ensure an easy and secure way for customers to purchase the finest quality bow cases and hip quivers.

The crew at Elevation is a team of passionate archers upholding traditions in developing premium products that make others take a second look – maybe even a third. Now, they have a site to match!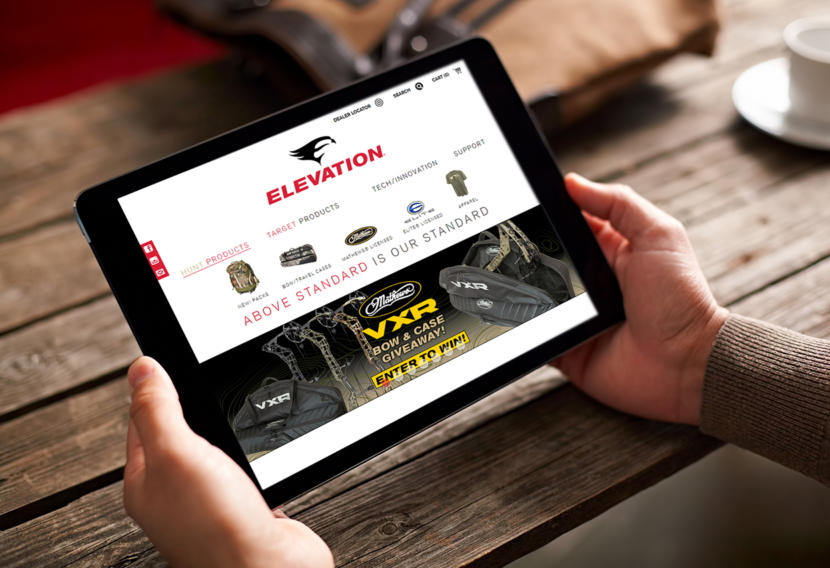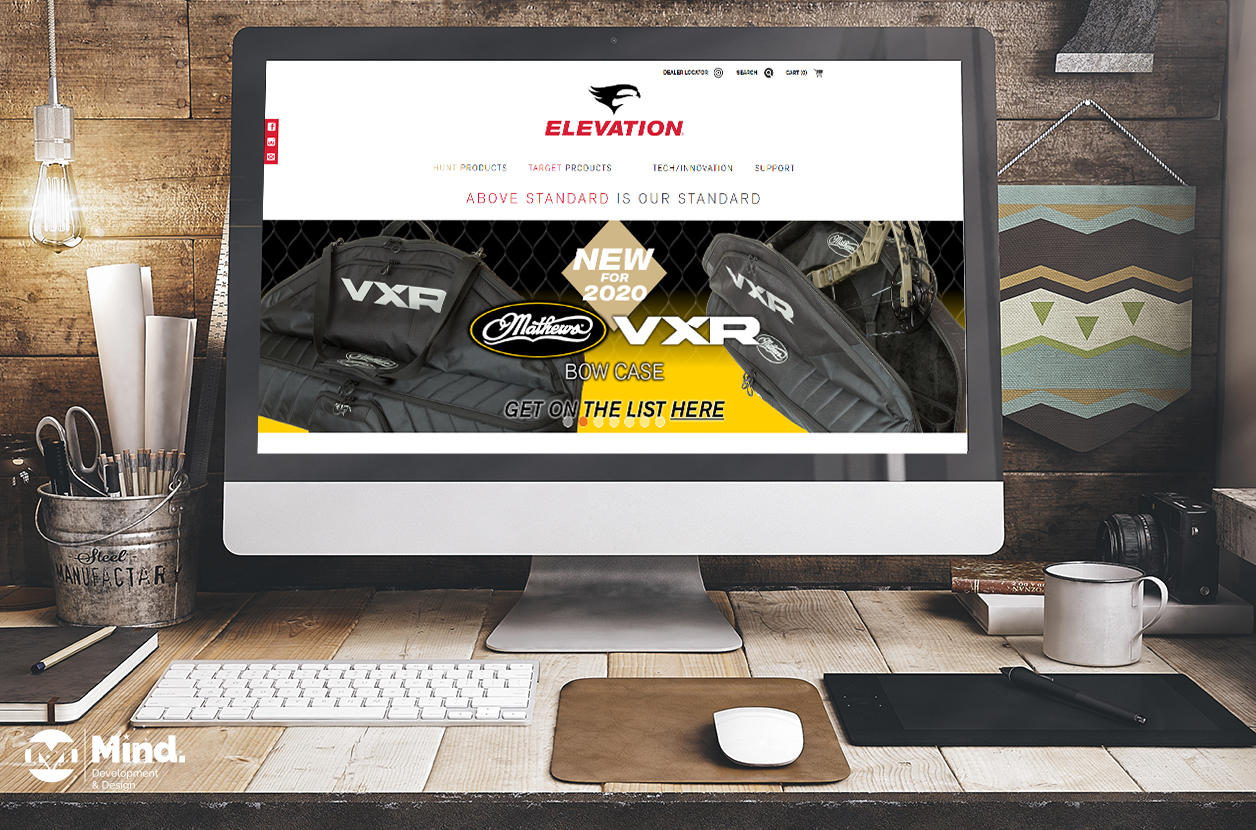 " Six years ago, we came to MIND with hopes of finding a partner that would breathe life into our vision for Elevation — an above standard site for an above standard brand. They delivered. And, it hasn't stopped there. We continue to enjoy their prompt customer service, clear explanation on complex topics, and flexibility for site alterations. "

Nathaniel Dearolf - Creative / Marketing Director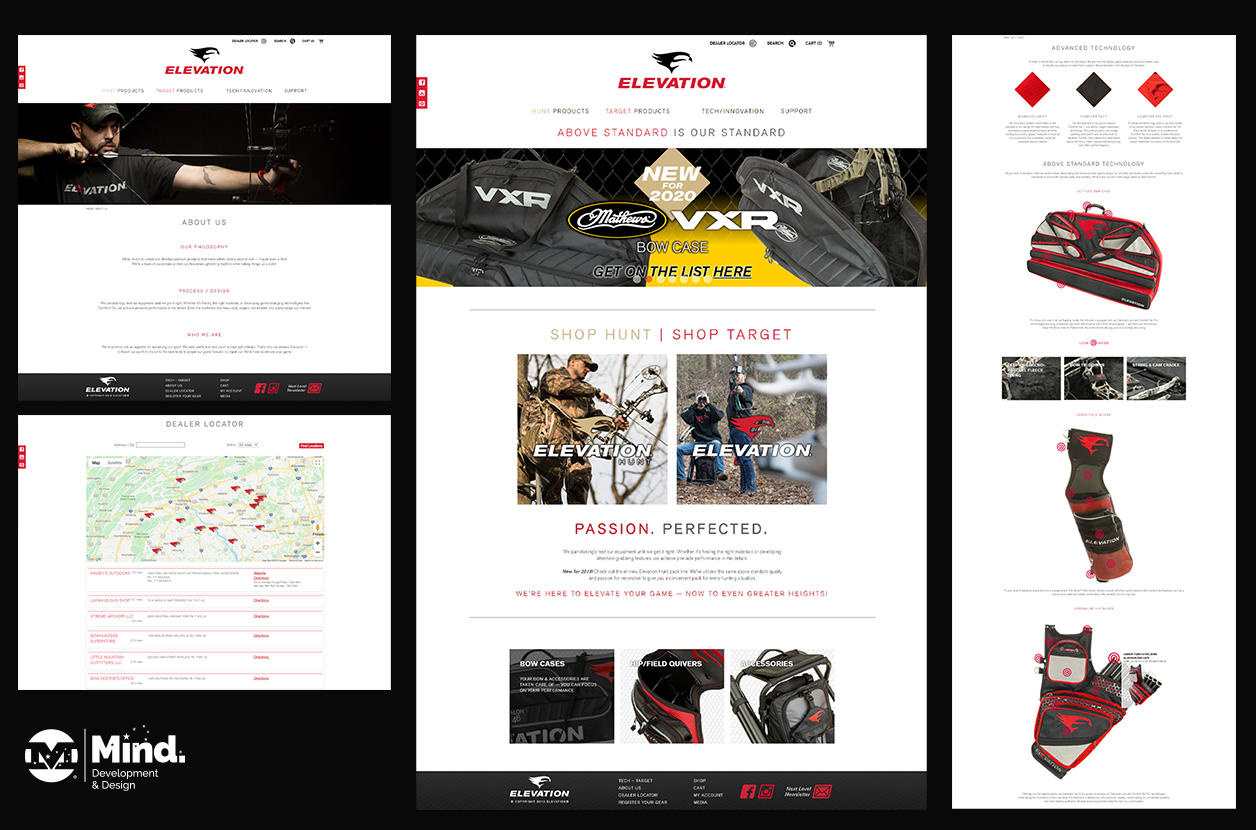 " When a web development project crosses my plate, I instinctively shoot an email to MIND. The team is always receptive and they commonly offer a variety of solutions. They offer quality design and knowledgeable development that take the stress out of building our websites. "

Nathaniel Dearolf - Creative / Marketing Director