Lancaster Science Factory
Elevate Curiosity Campaign
The Rundown

The Lancaster Science Factory is a hands-on, interactive science center for kids in Pre-K to 8th grade and their families. They host a wide variety of STEM educational programs and workshops and lead STEM outreach in the community. MIND previously completed a successful overhaul of the primary Lancaster Science Factory website. Soon, it became apparent that LSF needed to expand their space as they began to max out with high-visitor demand. The plan: open a second exhibit wing, including an outdoor courtyard, a "maker space", and a number of brand new exhibits.

The Results

The team at MIND was contracted by The Lancaster Science Factory to build a new landing page for their "Elevate Curiosity 10th Anniversary" Campaign to spread the word about their big plans for the future!

Using campaign-specific content provided by the LSF team, MIND designed a microsite based on additional printed campaign materials. Paying special attention to the user flow, we made sure to lay out the website in a manner that showcased the goals of The Lancaster Science Factory while also clearly leading users to fundraising opportunities. We built a number of administrative controls and easy-to-use functions to help LSF manage content. Additionally, MIND developed a graphic approach to display the campaign status to front-end users while back-end features allowed admins to track donations.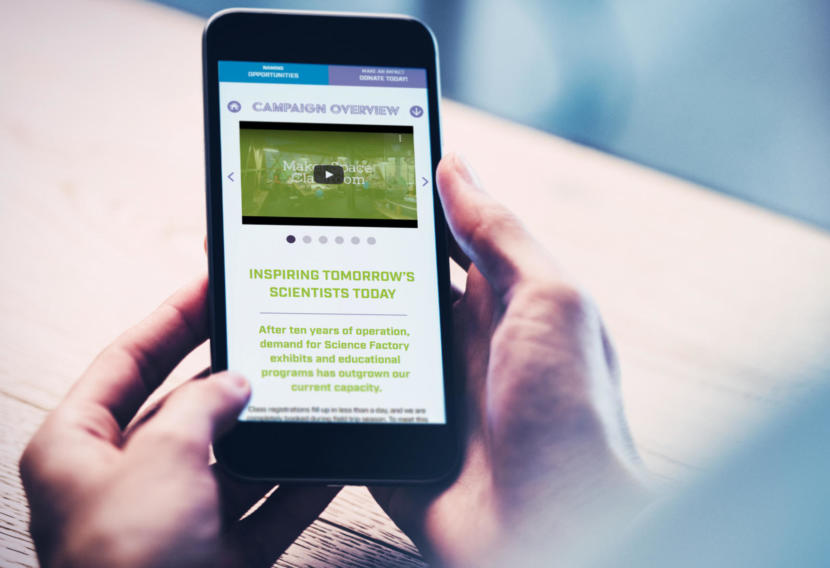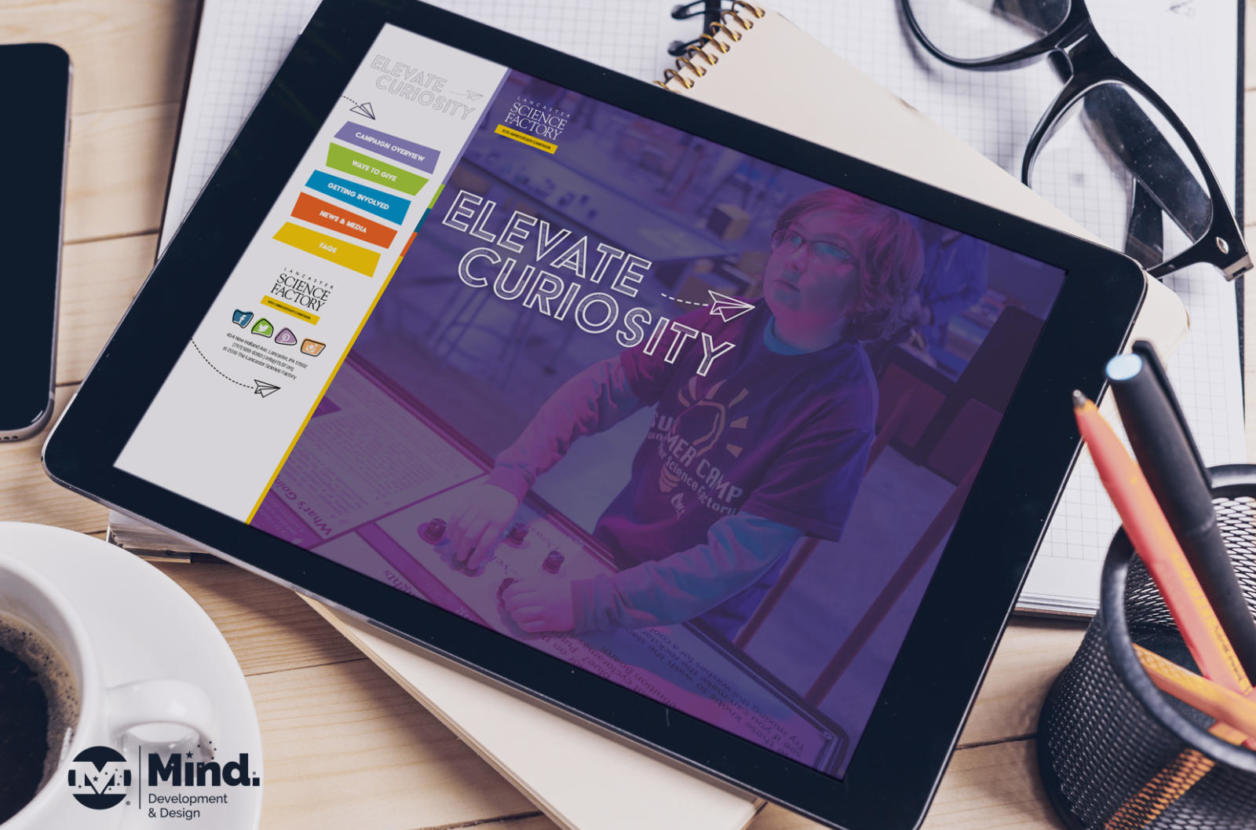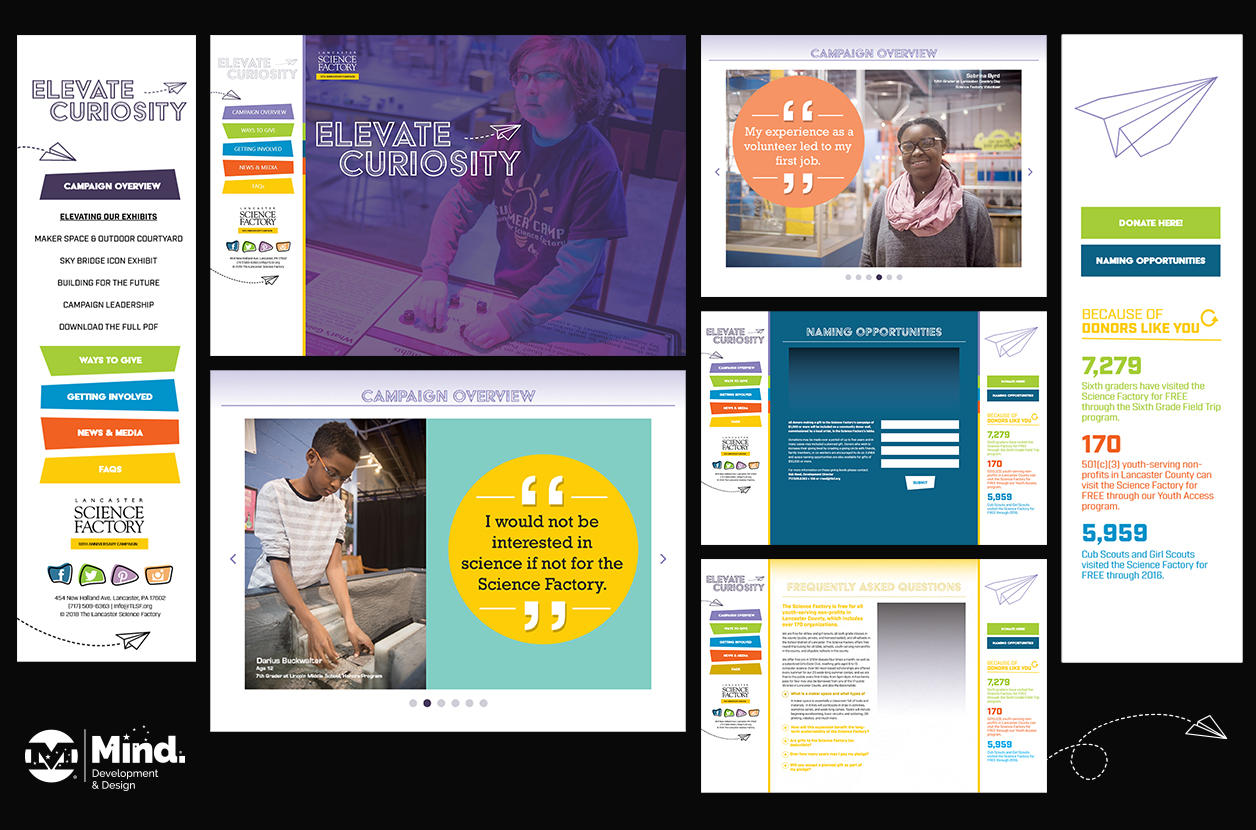 " The MIND team is a pleasure to collaborate with. They helped organize our ideas and content into an engaging site that is both high functioning and personifies our non-profit mission. "

Emily Landis - Executive Director