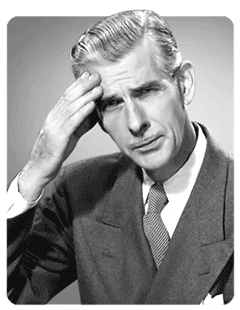 Web Development

From MIND
Have a business vision but don't know how to make it a reality? You need a PACman (Programming, Applications, Coding). That's what web development is…the proper programming and coding of the applications that will bring your vision to life. Sound complicated? As Stevie Wonder once said, don't you worry 'bout a thing. That's what we're here for. Our web developers will listen to your unique needs and wants and set you up with the best option for your website.
We will make it both fully functional and easy to navigate for your visitors.  Best of all, you will be empowered with a very user-friendly content management system that will allow you to easily keep your content fresh on both your website and your blog.  However you envision your website working, each talented MIND web developer is here to help you plan and implement it to a tee.
Bring your vision to our web development team…we love a good challenge.  Our developers are time-tested and proficient at their craft — an art like no other.  To top it off, nothing is more satisfying than watching you pick your jaw up off the floor when you see vision ultimately come to life.
What Kind of Webs Do You Develop?
Web development is the practice of making web pages work, with the nuts and bolts of the web: HTML, CSS, and Javascript.  Sometimes there's other server-side components (we like Linux running Apache, MySQL, and PHP, the typical LAMP stack) or a content management system involved.
Don't worry or fret or otherwise waste valuable energy if this doesn't make sense to you.  Basically, this is all the coding and processes that give active life to your website so it functions properly for your clients, customers and visitors as a whole.  Administering servers, controlling domains and DNS, configuring hosting accounts on various platforms, and accommodating Internet Explorer bugs all fall under the Web Development umbrella, as does the RDFa side of SEO.
Stay up-to-date on all the latest and greatest web technology trends while providing a seamless user experience. Are you looking for good clean <markup>, cutting edge practices, modal windows with ajax forms, or maybe a dancing robot?  MIND your web development and get it done right the first time!
MINDing Your Content Management System
MINDing your own content is easy even if you don't understand code. That's how it's supposed to be. You want control? You want to call the shots? You got it! Your content management system will allow you do content changes quickly and easily. If you don't have access to your own site through a Content Management System or an FTP, who is responsible to make changes on your site?
Things change. Times, dates, information, specials and offers all change on an almost daily basis. How effective is your online marketing campaign if your offers are a month or more old? With a Content Management System you are able to change your site in real time and have the changes take effect immediately. They're also a great way to keep in touch with friends and family by offering a blogging format along and powerful social media tools. Share news, stories or photos! You don't have to be a business to appreciate a Content Management System! Dang…no esoteric wordplay here, just the facts, ma'am.
Best

Web Application Development
What's MIND is yours. We will bring your new website idea to life from top to bottom, start to finish. If you just want a new look for your site, we will take your existing site, freshen up the graphics and improve both navigation and ease of use for your visitors. Your Web Application Development MasterMIND will guide you through each step of the process toward bringing your idea to reality.
The Best

E-Commerce

Solutions
Ultimately, you may want to make money from your site. All of the elements of your MINDful website come together like the Beatles with reliable selling applications and easy checkout processes to make transactions easy like Sunday morning. We can hook you up to your preferred merchant gateway or we can recommend one that will work best for your current system. Yes, we support all the big players like Paypal, Authorize.net, First Data, Stripe, Amazon Checkout and Google Checkout, just to name a few.
From Buy It Now buttons to Magento to WooCommerce, order forms to checkout, physical businesses to internet-only businesses, we will set you up for efficient and successful e-commerce on your site. Third party inventory and shipping integration, even custom warehouse software integration — if you've got a problem, we'll find the solution!