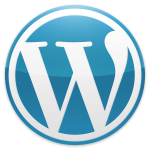 Expert WordPress Website Design & Development by MIND
WordPress is a popular, flexible, scalable, and easy-to-use content management system (CMS). With WordPress, anyone on your team can manage content, images, and more on your website. At MIND, WordPress websites are our specialty. We've been designing and building with WordPress for over 10 years and have even built a few WordPress plugins too.
Why WordPress?
There are many benefits of using WordPress for your website. Whether it's a business's first website or a move to a better, easier website platform, here are some of the biggest reasons why people choose to build their site on WordPress:
Easy-to-Use Website Management
WordPress is designed and built to handle and manage all types of content and data. And, it's built with a user-friendly administration panel that allows you or anyone on your team to easily manage all of that content. With WordPress, you have control over your website, how it looks, and the information presented on it.
Customizable and Scalable Website Foundation
WordPress is known for its versatility and flexibility as a CMS. Whether you go with a template website or custom website design, you have a lot of options to customize the look and feel, and functionality, of your website.
Between plugins and custom web development, there's no limit to what your website can do. On top of that, WordPress is scalable, which means your website can grow seamlessly as your business does.
WordPress Integrates With Almost Anything
Around 40% of all websites use WordPress. This means there are a lot of integrations available with other services and applications on the web. With WordPress powering your website, you can connect and integrate your website seamlessly with the other online services you're using for your business and truly make your website an invaluable online asset for your business.
Some of Our Favorite WordPress Builds
WordPress is a flexible, versatile CMS. With it behind your website, you can do almost anything. These are a few of our favorite WordPress builds from our portfolio:
We Also Design Logos and Help Our Clients Build Their Brands
Whether you're establishing a new brand, overhauling your brand, or redesigning your website, it's important for your logo and web design to be on point. Here are a few of the logos we have designed to help our clients build their brands: