5 Essential Digital Safety Tips
November 11, 2021

By Karen Layman, aka Karen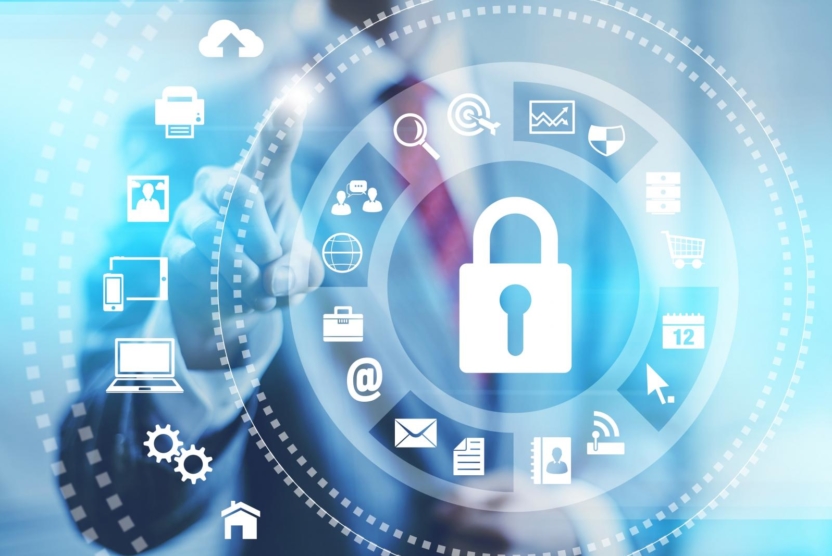 If you spend any amount of time using a laptop, phone, or tablet, you probably are aware of the risks involved. Keeping your personal information safe is important. It can be hard to know where to start in protecting your information, so here are a few important digital safety tips to help you stay safe:
1. Use Strong Passwords
One of the most important digital safety tips is to use strong passwords! The more complicated, the better. Do not include easy-to-guess information, like birthdates, anniversaries, or house numbers. And, remember to pay attention to whatever the requirements for the site or program are.
It's also a good idea to change your passwords every 60-90 days to ensure maximum security. Make sure to keep a list of your passwords on an encrypted file or use a password manager to keep them from being accessed by anyone else. If you use a password manager, be sure to choose one that utilizes two-factor authentication and encryption to keep your information secure.
2. Update Your Software
Updating your software is helpful in order to stay safe online and on your device. Software updates are usually needed to fix holes in your computer's or device's security. Hackers don't stop updating their methods, and updating your device when a new update is released can save your future headaches.
These updates also can stabilize your software, which is helpful if you experience frequent crashing. It also works at getting rid of bugs in your system that may comprise your computer's security.
Keeping things updated is important for your website too. This is why making necessary updates is an important part of ongoing maintenance and an essential step on a new year website checklist.
3. Trust the Wifi
Making sure your wifi is protected and safe is vital in keeping you safe online. This is one of the easiest ways for hackers to access your personal information, which is why secure wifi is one of the essential digital safety tips. Choose a strong password for your personal wifi and change it frequently to avoid hackers.
If you need to use public wifi, consider a few things. Avoid accessing financial or personal data, like banking. It's safe to assume the public wifi isn't protected enough for that. Pay attention to any warnings your device gives you about the safety of the website.
If it becomes unsafe, disconnect. And, if you do need to use public wifi frequently, think about using a virtual private network, or VPN. Most VPNs offer encryption, which helps keep you and your information protected.
4. Back up Your Data
This one is important if you keep a lot of important records digitally. If your device ever crashes, a backup of your data can be a lifesaver. It's a good idea too in case your files ever become corrupted. This way, you can replace the corrupted files with a recent backup and not lose as much data.
There are a few ways to back up your data. You can back up to a USB stick or external hard drive, but there's cloud-based storage too. Find which option is best for you and back up your data regularly. Also, make sure your backups are stored securely.
5. Secure Your Devices
You don't leave your house unlocked at all hours, do you? Of course not. It's just as important to keep your devices locked! If you ever lose or misplace your device, you can rest knowing it's locked and hard to access.
Set up your devices to automatically lock after a certain amount of time. That way, if you lose your device or leave it unattended without locking it, you know it will lock on its own. Keep in mind, the least amount of time your phone is unattended and unlocked, the safer your data is.
Remembering these digital safety tips while using your devices can save you lots of trouble and headaches in the future. Happy browsing!