6 Useful Logo Design Tips to Consider for Your Brand
November 17, 2022

By Ashley Orndorff, aka Marketing Geek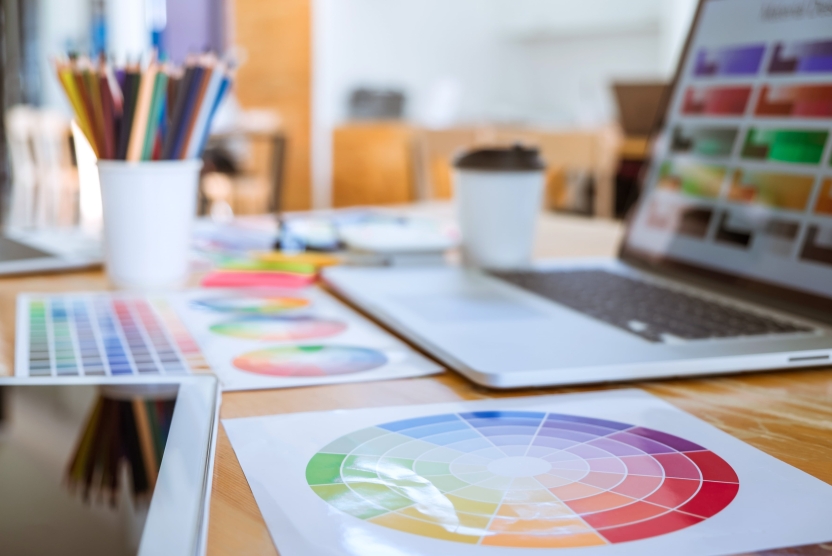 Your business's logo represents your brand everywhere it appears, online and off. It's a reminder of your reputation for people who are familiar with your brand and becomes associated with your reputation for new contacts. No matter your business's size, age, location, etc., you need a logo that represents it well. With that in mind, here are some useful logo design tips to consider for your brand:
1. Match Your Brand
Your brand matters to your business and is more than a logo. Your brand is the tone you use in communications, the culture you create inside your company, the experience you provide to potential and existing customers, and more. When it comes to logo design, you want it to match your brand, lend authority to your brand, and help build trust with people who see it.
That doesn't mean you have to shy away from puns or fun if your brand is more serious, but it is something to consider. 42% of customers believe a logo effectively shows a brand's personality. You can be more literal, make a pun, go with the obvious, etc. with your logo as long as it makes sense for your brand, your industry, and your target audience.
2. Keep it Clean and Clear
Your company logo is a visual representation of your brand and should be a clear representation of your brand that is easy to understand and easy to remember. Beyond the font used, logos can get complicated and have a lot going on; even if there are several components that make up your logo, you can still keep it clean to keep it clear and easy to understand at a glance.
Icons don't work for every logo, but they can be useful to help your logo clearly communicate who you are. Simple logos that don't have a lot of components can still have issues if they are not designed well or focus on the wrong things. Strategic use of empty space can help keep logos clean, simple, and clear no matter the medium or size.
3. Consider the Colors
First impressions in design can be strongly biased based on color. In generalizations and averages, how consumers respond to colors can differ. The color of a logo can have a complex and influential impact on consumers; there may even be certain colors that are expected in specific industries and verticals.
To illustrate, Martin Lindstrom's book Buyology (2008) references a study carried out by the Seoul International Color Expo. The study found that 84.7% of participants cited color as a deciding factor when choosing a brand. Furthermore, when given a window of only 90 seconds per product, up to 90% of participants depended on color for choosing one brand over another.
In addition to the colors themselves, there are also tons of options with various shades, gradients, and more. Contrast is important in your logo colors even if they are subtle for a logo that is monochromatic. A pop of color on a simple logo can add contrast, elevate it, and make it stand out. The right colors and balance of them can make sure your logo looks great across mediums that you don't necessarily control, whether in color or in black and white.
4. Use Shapes to Your Advantage
When used well, shapes and gradients or textures can take your logo design to the next level. You can also get creative with negative space for an interesting visual.
This is one of the most useful logo design tips to elevate logos that may just be the brand name. Using shapes to your advantage in a logo design can also help ensure it stands out and looks good across various mediums for effective cross-platform branding.
5. Think About How You Will Use the Logo
Intended use is important for design in any industry and the same applies to your logo. How do you plan to use it and where do you plan to use it? Will it be primarily online? Will you be creating promotional materials and items?
It's important to imagine how a logo will look in all the situations and contexts in which you want to use it. Figuring out the main ways you plan to use your brand logo can help inform design choices for the logo and ensure your designer can make it scalable.
In some cases, one logo can be used across all platforms and materials. In other cases, there may be a need for simpler companion logos that act as an abbreviation for your standard brand logo on certain mediums. Having enough experience to know when and how to do this well is one of the things to look for in a web designer and a designer in general.
6. Don't Shy Away From a Necessary Change
Whether you are building a brand or are an established brand, you want to have a logo that is timeless and one that you don't want to change all the time. But, you also don't want to shy away from a rebrand when it's necessary.
If your business has evolved and is drastically different from where it started, it may be time to redesign an existing logo. Some brands keep their logo relatively the same throughout the years while others have made gradual changes – just look at the evolution of the Pepsi logo over the decades.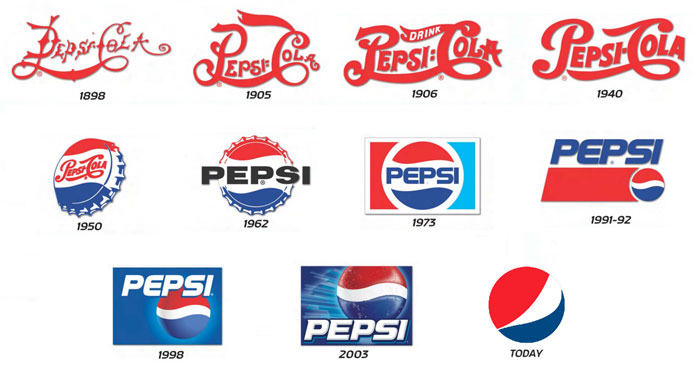 Get a Company Logo You Love With MIND
These logo design tips are a good start, but they're not hard-and-fast rules for every situation. There are logo design best practices, but rules can often be bent or broken at times in design if you know what you're doing.
Your logo should be something that is designed and built to last. It represents your brand, so you want to make sure it's done right. If you need a logo for your business or are looking to rebrand, contact MIND for a company logo you love. We have experience in web design and print design, and can make sure you end up with a logo that represents your brand well and looks great no matter the medium!

Want to Share it on Your Site?
Just copy and paste this embed code into your page to share it with others:
<a href="https://www.minddevelopmentanddesign.com/blog/logo-design-tips/" title="MIND Development & Design"><img src="https://www.minddevelopmentanddesign.com/wp-content/uploads/2022/11/6-Useful-Logo-Design-Tips-Consider-Your-Brand-min.jpg" alt="6 Useful Logo Design Tips to Consider For Your Brand - Infographic by MIND" style="border:none;" /></a>