6 Common Product Launch Mistakes to Avoid
December 27, 2018

By Ashley Orndorff, aka Marketing Geek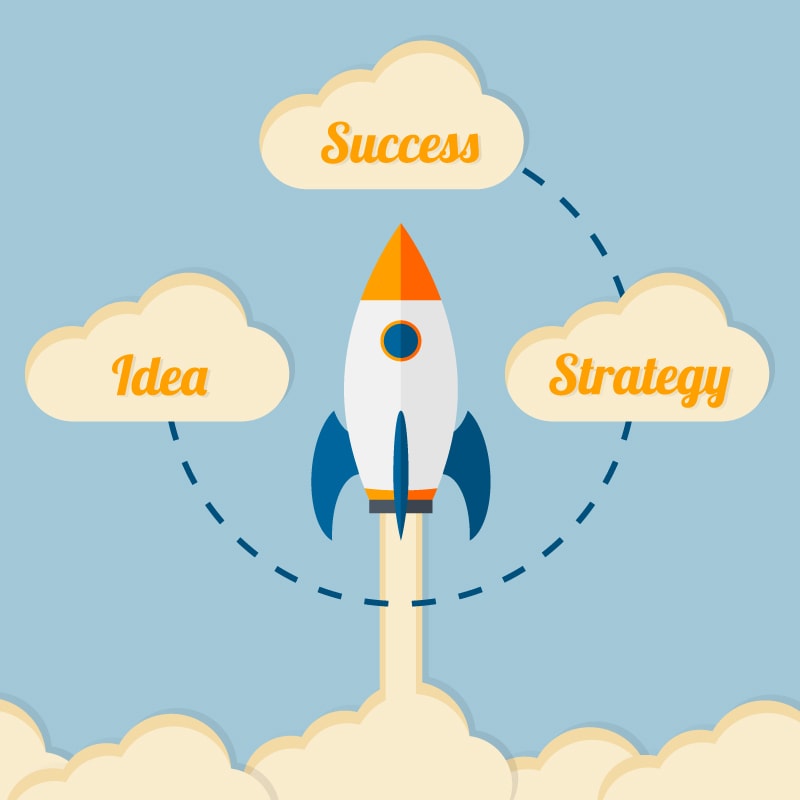 As your business grows, your product lines and services will also likely grow, expand, and evolve to keep up with customer needs. Every new product or service your business creates deserves a product launch to help it gain traction and add a more immediate benefit to your business. In order for a product or service launch to add value, it needs to be done well and done right. Here are a few common product launch mistakes to avoid:
Mistake #1 – Focusing on People Who Aren't Customers
Whether it's a partner, an owner who isn't involved in the day-to-day, shareholders, a board of directors, family members, or someone else, there will be plenty of opinions on what your business should or shouldn't do. Of course, you should take their opinions into account, especially if they're from investors or others who have a share of ownership in the business.
However, the business only succeeds if it has customers. Without customers, there is no business available for anyone to have shares of ownership. So, when you are faced with the prospect of a new product or service, make sure it's going to be of value to your customers and isn't just a show or done to please people who aren't customers for your business.
Mistake #2 – Setting the Wrong Price
The price you set on your new product or service can attract customers or drive them away. It also determines the profit your business is able to gain from the new offering or the wrong pricing could cause your business to take on losses. It's important to put some serious thought, research, and analysis into the right price range for your business's new offering. It could be the difference between a success and a failure and could determine whether your business continues to grow or starts a freefall.
Mistake #3 – Not Testing the Market
It's also important to vigorously test your product or service and to test the market with a focus group of your customers. You need to know that your new product or service can perform as expected and that any bugs are worked out before launch. Additionally, testing your new offering with a focus group of current and ideal customers is a great way to gain valuable insights and feedback. Not only will you get ideas for improvement directly from the target audience, but you will also be able to identify anything important that might be missing for your customers.
Mistake #4 – Ignoring Customer Feedback
Another huge, and common, mistake when launching a new product or service is ignoring customer feedback. If you've done a focus group or a soft launch, then you should have received plenty of feedback. It's definitely a good sign if the feedback is mostly positive, but negative feedback is also valuable.
Negative feedback can highlight serious issues with your new offering and also identify gaps in customer education or transition that you may need to fill in order to have a successful product or service launch. Ignoring this feedback can alienate your customers and also set your new offering up to fail. You may find yourself with a reputation management problem on your hands as well, which can seriously damage your business's credibility.
Mistake #5 – Having No Launch or Marketing Plan
There are still too many businesses that operate under the assumption that they don't need marketing, that word of mouth and referrals will be enough, and that if they just build it, customers will come. If you're a huge brand, you may get lucky and get some new customers for your new offering without much of a plan or targeted marketing. However, even the big brands launch new products or services with a plan and marketing to back them up.
Your business should be no different. Take the time to work out a plan for how you're going to take your new product or service to market and how you're going to launch it. Having a plan in place allows you to better reach your customer, improve your results, and can also help reduce missteps and mistakes that reflect badly on your brand.
Mistake #6 – Making Promises You Can't Keep
Part of creating a marketing plan for your new offering is determining what language and content you'll be using to talk about it and present it to the public. After rigorous and thorough testing internally and with a focus group, you should have a clear and realistic idea of the capabilities and limitations of your new offering.
It's important to remember them and stay grounded to avoid making promises you can't keep. Your new offering has to deliver what your marketing promises it will in order to be successful and help your business grow. You want to get excited about it, but you also want to make sure that excitement doesn't turn into elaborate fabrications or unrealistic promises.
Launching a new product or service is an exciting time for your business. But, these common mistakes can sink your new offering before it even gets off the ground and damage your business. By avoiding these common product launch mistakes, you're giving your new offering the best chance possible to succeed.
When's the last time your business launched a new offering? If it's been a while and you also haven't updated your website since then, you could be setting your business up to get left behind and miss out on a lot of new opportunities. Contact us for a meeting of the MINDs to get your website up-to-date and supporting your business efforts online and off!