10 Basic Social Media Etiquette Tips for Businesses
March 28, 2019

By Ashley Orndorff, aka Marketing Geek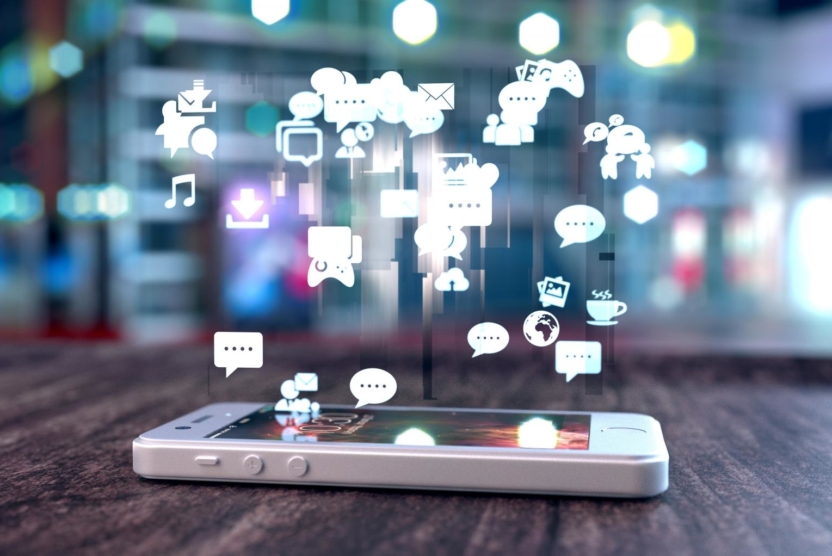 Social media allows us to connect and keep up with others. Although it began as something purely personal that allowed for person-to-person connections, social media has grown into a space that has a place for businesses.
On social media, businesses can connect with customers in a new way, share valuable information, announce new products, and more. But, when interacting on social media, especially as a business, it's important to mind your manners and avoid committing any social media faux pas.
Here are some basic social media etiquette tips for businesses to help you get started:
1. Get to Know Your Audience
Before you jump into social media and start blasting messages out, it's important to take a step back and get to know your audience first. Each social network has its own purpose, rules, and etiquette.
As a business, you need to understand the idiosyncrasies of each social media network you're planning to use as well as how your target audience is using it and why they're on it. What do your customers gain from the platform? What type of interaction and content do they prefer?
Once you know more about your audience and how they normally engage on a specific social media platform, then you can move forward confidently with your own posts. Essentially, you want to take some time to listen before you talk to ensure that it is meaningful to your customers when you do add to the conversation.
Not to mention, you'll also be able to see where your competitors are falling short or discover potential gaps in your industry that you can fill.
2. Make Sure Your Profiles are Complete
As your business dives into social media, it's important to make sure all the information on your profiles is filled out and up-to-date. As you begin to engage, people will be visiting your page or your profile to check out your business and learn more about you. You want to make sure that there is something for them to see when they stop by.
Besides, profiles that are empty, incomplete, or outdated can reflect badly on your business and leave potential customers with a negative first impression. Also, each of these social media profiles has the potential to be a branded web property associated with your business, so you want to make sure each one represents your brand well and is poised to help your business succeed.
3. Share Posts to Add Value
Social media is a community, so you need to make sure you are providing value instead of just trying to benefit immediately. You have to give in order to take or to make requests. When you are sharing posts on social media, make sure you are adding value to your target audience and entertaining them.
Many businesses think of social media as a way to talk about themselves all the time. You do want to share company news and information about your services or products, but you want to make sure it's not all about you and that anything you share focuses on your customer first. You also want to make sure you are tailoring your posts to match the tone of the platform you're using.
You want to post regularly without spamming your followers and to also switch up the types of content you're sharing. Not only does this provide a variety of posts for people to interact with when they visit your page, but it also allows you to test new formats to see which ones your audience engages with the most. Don't forget to always check your grammar and spelling before you post!
4. Listen and Respond
Social media is all about starting conversations. As you're sharing posts, make sure you're also taking the time to listen and respond to people who take the time to interact with you.
At the same time, you also want to make sure that you are responding quickly. People expect a quick response from businesses on social media, especially if the comment or response is related to a customer service issue or is a negative review.
Although it's tempting to ignore the negativity on social media and you don't want to "feed the trolls", you also don't want to ignore legitimate complaints or issues from your customers. Responding to reviews, especially the negative ones, is important to online reputation management.
Ignoring a negative review makes it look like your business doesn't care about its customers and can easily snowball into a public relations issue. So, make sure you are responding sincerely and appropriately to all real interactions with people on social media.
5. Avoid Automated Responses
Because social media users expect quick responses, it's tempting for businesses to try and stay on top of interaction with automated responses.
However, it's generally best to avoid using automated responses on social media as these often come across as insincere and have been known to cause customer service issues.
When people contact you on social media, they expect a real response and they can tell when they're receiving something spammy or automated.
6. Play Nice with Others
When your business is getting started on social media, it's important for you to stay on-brand and play nice with others. Although Wendy's often gets a lot of positive coverage for their Twitter roasts, they are the exception and not the rule. Most brands who are insulting or negative on social media end up in a public relations nightmare and go down in history as a social media fail.
So, play nice, stay professional, be positive, and don't be shady. This means not insulting competitors or other brands on your page and not posting links to your business on your competitor's pages. You may be tempted to try and get people on their page to also visit yours, but your business just comes off looking desperate and shady instead.
7. Use Hashtags Appropriately
Some platforms use hashtags and others don't. Some, like Instagram, encourage a ton of hashtags while some, like Facebook, use 1-2 or none. Check out the network you're posting on and determine whether hashtags should be used and how many should be used. When properly used, hashtags can help increase the reach and visibility of your post.
Also, it's important to research hashtags before you use them. Not researching them is one of the biggest hashtag mistakes to avoid. It may be tempting to jump on a trending hashtag, but if you don't make sure it's relevant to your business first, your business might end up as a brand hashtag fail. Also, if you're creating a hashtag to start using, run it by a few people first to make sure it reads well and doesn't lend itself to being co-opted by trolls.
8. Keep Personal Stuff Separate
Many social media networks allow you to manage a personal and a business account from the same device or app. This makes things really easy for the person managing your social media, but can also lend itself to accidental postings and account crossovers.
One of the biggest social media etiquette tips for businesses is to keep personal stuff separate. Using a social media management tool can help keep things separate and make managing social media easier. Make sure your personal social media posts stay separate from your business posts and take a minute before posting to make sure you are posting from the right account.
Also, it's important to keep in mind that your personal posts will not necessarily stay personal if you become a face or name associated with your business. So, you may need to clean up your personal social media profiles and think about what you continue to post there before it causes a pr issue for your company.
9. Follow with Intention
Another one of the social media etiquette tips for businesses is to follow with intention. It can also be tempting to follow or like a bunch of pages and people to try and increase your own follower count.
Although this may help boost your numbers in the short-term, it does not make sense long-term. It's important to follow and like with intention. Anyone or anything you follow on social media should make sense for your business.
Otherwise, you'll have a ton of irrelevant posts in your feed and your business can also come across like spam or may look like you purchased followers instead of earning them on your own. Also, do not buy followers. You want real interaction from real people, not a bunch of fake accounts that only serve to superficially boost your number.
10. Curate Content and Give Credit
Because social media is about sharing awesome things and starting conversations, you want to make sure you're posting your own content, but also that you are posting content from others. Curating content from others shows you are a real, active member of the social media community and that you're more interested in providing value than just talking about yourself.
Also, make sure you give credit where credit is due. This is basic etiquette on social media. Besides, who knows what types of conversations and connections you can make by doing something as simple as giving someone a shout-out?
Social media can be a great way for your business to connect with customers or it can become a nightmare for your business's reputation – it all depends on how you use it. With these basic social media etiquette tips for businesses, you can make sure you start off on the right foot when your business jumps into social media.