8 Most Popular Typography Trends in Web Design
October 14, 2021

By everybody , aka mind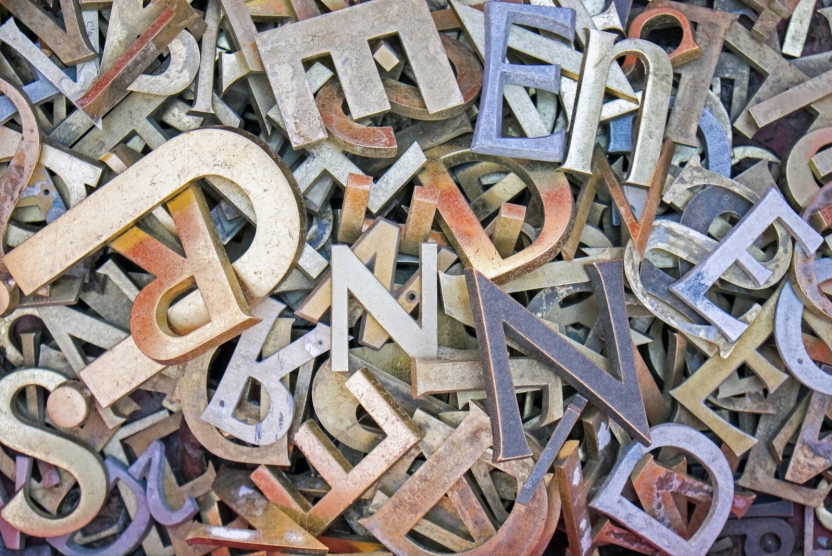 Do you want to give your web design a kick? Using exciting typography in your web design might provide the perfect boost. And, there are a lot of popular typography trends in web design to choose from, so you're bound to find a style that works for your brand.
You can achieve a lot of dynamic variation in web design with typography. Designers can change the whole pattern of the website by changing the arrangement of printed letters, their appearances, or even styles on a web page. It can give a totally fresh and inspiring look for the viewer.
The content of the website is a powerful tool from a designer's perspective. The designer can make the web page more innovative by just changing the font or incorporating the text with its matching design. It can give an eye-catching impression to the audience and even help keep readers engaged in your content.
Playing around with typography in your web design can help make your website more expressive and interesting. Here are a few of the most popular typography trends in web design to inspire you:
How to Apply Typography Trends
Text is a great tool used for transferring a brand's voice into the audience's mind. You can communicate to the customer through your animated words. Typography provides a great platform for designers for arranging and enhancing the text on a page.
Many typefaces use these trends, but not all of them will be a good fit for your brand. Avenir Next Font includes a few typography trends and can be a good option if it matches your brand. It is important to strike the right balance in your design when playing around with typography.
Not every trend will be a good fit for every situation or for your brand. Trying to squeeze in too many trends at once or simply choosing the wrong fonts can make a mess of your website. This is one of the web design mistakes to avoid.
Staying organized and consistent in choosing the typography trends you want to consider is one way to use fonts effectively in website design. Outlining a clear design system or general rules to follow in a brand style guide when it comes to typography in the design can help things stay on track.
8 Popular Typography Trends in Web Design
Here are some of the popular typography trends in web design to help inspire you as you think about the design of the content on your own website:
1. Bold Typefaces and Loud Fonts
One of the most popular typography trends is to make your text bigger and make it stand out. Larger and louder fonts are assertive and more powerful, which can make a big impression on your web design. Big typeface headlines with a contrasting background give an attractive look to the viewer and make the web page stand out.
Another benefit of larger fonts, even if they are not necessarily "loud", is that they help make your website more accessible. Tiny font is hard to read and can be an issue for people trying to navigate your website.
The size variation of text in web design is also important. A professional designer incorporates different text sizes from small to larger in such a way that the whole content looks inspiring with images or videos.
2. Elegant & Decorative Sans Serifs
There are zillions of attractive online fonts available freely and designers can also give a unique customized look to any content as per requirements. Nevertheless, the elegancy and attraction of Sans Serifs are still holding as impressive as it was in the 1980s. Serifs often rule the typography trends and excel at maintaining stylistic elements in a web page.
3. Use of Monospace
Monospace is referred to as the same amount of horizontal space occupied by letters and characters. These fonts were used previously in typewriters and are modernly used for typesetting computer code. Background images and monospaced fonts can be used in web design for an interesting effect.
4. Artistic and Handwritten Styles
You can shape any letter in any style by drawing it by hand. This term is called hand lettering. The designer can draw any letterforms and give style to text by drawing a handwritten pattern in any form.
It is a great visual artwork that provides the flexibility to a designer to do anything with its content. Designers can modify this element of the content on their web page into any type of shape, size, or style.
5. Animated Typography
Animated characters tend to draw the eye more than static ones and it can make the text on your website stand out in interesting ways. Animated typography is also the concept of moving the text and letters to express ideas using simulations. When done well, it can make elements of your page dynamic and interesting. If done wrong, it can be overwhelming, too distracting, cause accessibility issues, and more.
6. Using Colors in Typefaces
For a long time, classic typography was just black and white. Modern typography trends still hold true for a classic black and white combination, but more colors are also popping up. This is particularly true with the rise of dark mode for websites.
Colors can also help draw the attention of a viewer to a particular section, phrase, or word. Sticking to a simple color palette that matches your brand and works well is key. Too many colors, clashing colors, etc. can leave website visitors with a poor impression of your brand.
7. 3D Type
This three-dimensional type rises with a new era of web design. With this typography trend, you can modify the text by positioning or rotating it into any form or new shape. You can fill or stroke the colors of the letters and make the text into a new format. You can add this layer into any side or any form of the letters for a new and interesting look.
8. Text Highlighting
Test highlighting is another one of the popular typography trends that can help specific content on your website stand out. The use of proper highlights can add further hierarchical importance to content while also bringing the attention of the viewer to highlighted text.
These are just a few of the most popular typography trends in web design. Different trends can be applied in different scenarios to help your content make a bigger impact. What works best for your site will depend on your audience, your brand, and more. But, getting it right can enhance and elevate your site. If you think you might need a website redesign, contact us for a meeting of the MINDs!