Unfortunately, You're Fair (or Unfair) Game
May 5, 2011

By Chad McComsey, aka TheChad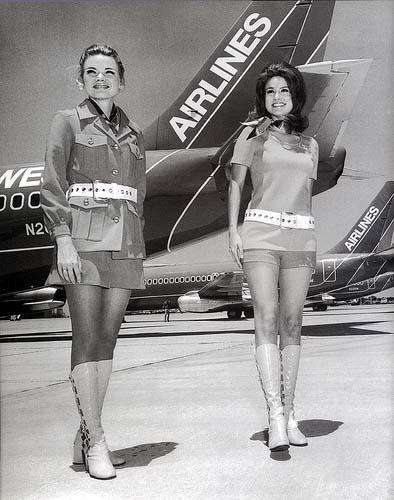 Recently there has been a scam on Facebook that has received a lot of attention. In reading this, please keep in mind that Southwest Airlines had no involvement…nothing to do with this. This could happen to any business, even yours. Don't be scared, just be aware that unfortunately we're all fair (or unfair) game.
The scam went something like this: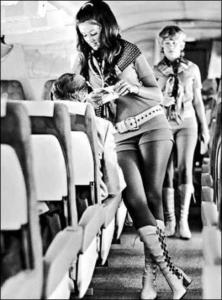 You go to a page that's not actually a Facebook page but is designed to look similar. The page tells you to type "I Loooooove Southwest" in the comments on that page and you will get 2 free tickets.
Sounds too good to be true…and it's not true.
What happens is instead of getting two free tickets, this post appears on YOUR Facebook wall…
"2 Free Southwest Airline Tickets! Only 56 Remaining! Hurry Now!
[website address omitted for security reasons]
Get Your Free Southwest Tickets Now but only if you hurry!"
When you click on the link, the instructions tell you "Simply type 'I Looove Southwest!' into the comments below to get your 2 free tickets."
You then are taken to a page that asks for your name and email address. If you take the time to read the fine print on the page, you find out that "In order to receive your gift you must: (1) Meet the eligibility requirements (2) complete the rewards bonus survey (3) complete a total of 13 Sponsor Offers as stated in the Gift Rules (4) Follow redemption instructions. Sponsor offers may require a purchase."
Ummm…weren't these tickets supposed to be free?

THIS is a perfect example of why you must take such genuine care in how you present yourself in your web development and web design efforts. The general public is generally trusting and it is important to respect that. The tendency as a business person to lapse into "salespeak" or a variation thereof can make you unwittingly look like Southwest looks to thousands of consumers right now. This spam page of which we speak has over one million "likes"…because most people don't realize the scam until after they've left a comment or a "like."
Your website and your blog are, in most cases, your point-of-entry marketing. Someone's first contact with you. After falling for these scams one too many times, more and more people become jaded and at the first sign of salespeak they click the mouse and in a split second are on your competitor's page.
Communicate clearly and avoid salespeak. Don't make promises you can't keep. This will help you to avoid the trap so many businesses fall into…inadvertently looking like someone you can't trust.