3 Best Ways Companies Can Support Employees Working From Home
October 21, 2021

By Karen Layman, aka Karen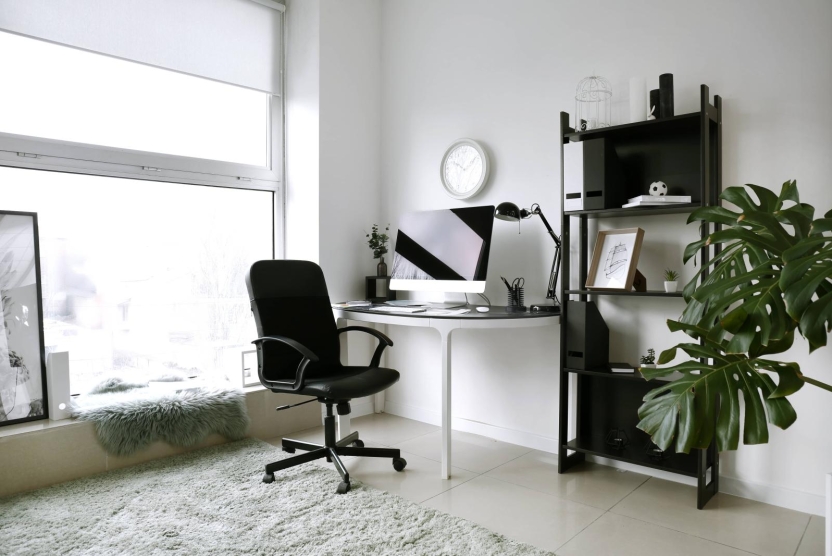 Work looks a lot different than it used to. Many employees are currently working from home, and while some may eventually return to a regular office setup, not everyone will. To ensure healthy work habits, companies must examine if their employees feel supported. Not sure where to start? Here are 3 ways companies can support employees working from home:
1. Offer Flexibility in Schedules
Because remote workers may have more responsibilities at home right now (especially caregivers), it's important to have flexibility in setting their own hours. Allowing employees to set their own schedule within reason helps them work when they feel the most alert and motivated. More motivated employees translate to a higher quality of work.
Flexibility in work hours also can contribute to better mental health in employees. Some function best early in the morning while others work better in the afternoon and evening hours. And, don't forget to encourage your employees to take breaks! Not taking breaks is one of the biggest mistakes to avoid when working from home.
Allowing small breaks during the day to take a walk or simply be outside can do wonders for work productivity and mental health. In addition, flexibility, taking small breaks, and more can all help your employees avoid burnout when working from home.
2. Maintain Active Communication
When employees work from home, an area that tends to suffer the most is communication. It's easy to communicate with employees in person, but remote employees need a higher level. Make sure employees have ample information and clarification on projects and assignments. Setting and managing expectations realistically like this is one of the tips for managing remote teams.
Find ways that encourage employees to communicate with one another as well. There are messaging apps that are built specifically for the workforce and effective tools for online work meetings. These apps allow employees to keep in touch about projects, but also foster healthy work relationships.
Just be sure not to overdo the video conferences. Excessive virtual meetings can be overwhelming and disruptive to a workday. Your employees could end up with "Zoom fatigue" and feeling burnt out. Instead, combat Zoom fatigue by forgoing video and using a phone when you can and also limiting meetings to only those that are necessary.
3. Set Goals
Goal setting is important in any work environment, but even more so for remote employees. These goals help employees best schedule their workday and get projects and tasks done on time. This is one of the tips for working from home in general.
One of the ways companies can support employees working from home is to work with them to set goals as well as the team they work with (if applicable). Think of long-term goals as well as short-term goals and work them into employees' daily schedules.
Be sure employees know the company's goals, too, as it creates unity in teamwork. Keep goals visible in a place where employees are reminded of them. And, don't forget to monitor progress. Goals can be modified and changed.
Remote work is here to stay, and these are just a few ways companies can support employees working from home. Making sure your employees are supported can help you retain a healthy workforce. Remember that employees who feel supported as they work from home are more likely to stick around.
Flexible hours and more control over your schedule mean you can walk away from your desk when you need to, take a break, or take a walk. Check out this animated infographic from Adidas about how to make the most of your lunchtime walk: