4 Tips For Writing an Effective Blog Post For Your Business
October 28, 2021

By Karen Layman, aka Karen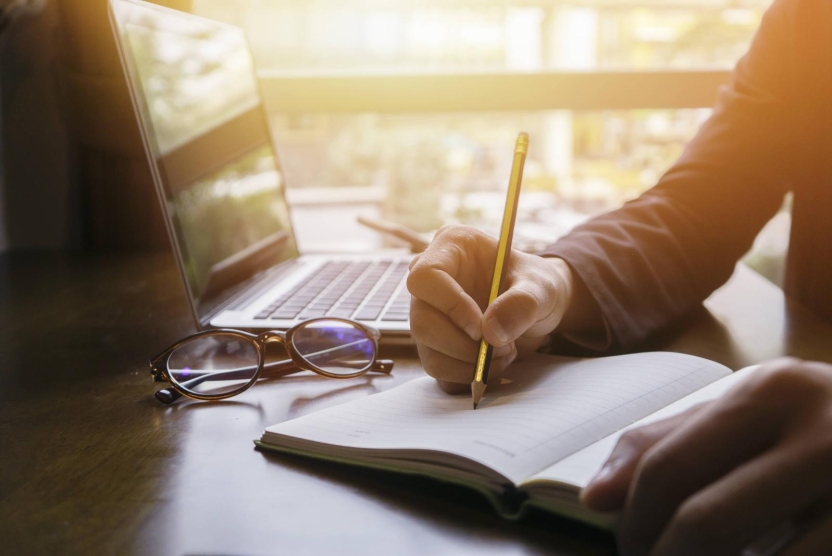 Using a blog on your company's website is one of the best ways to promote your business. It's a great way to foster a relationship with your customer base and it can drive traffic to your website. Here are some tips for writing an effective blog post for your business that can help build and grow your business:
1. Write For Your Customers
Your blog is not for you; it is for your customers. Ask yourself what you want your readers to know. Are you offering help for a specific problem or are you giving advice for a certain industry? Once you figure out what you want to share, you can start writing content specifically for your audience.
Also, consider your tone. In a blog, you can be a bit more casual as long as it fits your brand, but who you are writing to determines how casual that tone can be. If you're writing for business contemporaries, your tone might still be professional. But, if you're selling sporting equipment, a more casual approach is probably more effective.
2. Plan Out Content
When it comes to prioritizing tasks, a blog post is sometimes put on the backburner. This often leads to a last-minute post that feels incohesive and scattered. However, planning out your content ensures no last-minute, thrown-together blog posts.
You can create an editorial calendar to help organize ideas, deadlines, and more in one easy place. And, with just a bit of planning, you will have topics and ideas to last you a few months.
3. Identify Keywords
Planning out posts in advance also gives you ample time to think through your posts and identify additional keywords that will help readers find the post. You want your content to be found, so using the keywords your audience is using when they search is a good place to start.
Use a keyword research tool to help you identify the phrases your audience is using. Then, keep them in mind and include them where it makes sense as you write your content. But, make sure your content still reads well and makes sense. You want to include relevant keywords, but you don't want to stuff them in or force them.
These are just some basics of dos and don'ts of keywords. Getting it right can make a big difference in the performance of your post. It helps set a good SEO foundation for your blog post and helps give it a chance to show up in search results.
4. Keep it Simple and Easy to Read
Keep in mind that most of your readers are going to skim the majority of posts. You have to make every word count. So, keep it simple, stick to the topic, and edit harshly. Also, use tactics to increase readability, especially on long posts.
Use headings or bullet points to communicate big ideas and concepts. This way, your readers are still getting some information from the post, even if they don't read the entire post. Adding in graphics or photos helps to break up the content and keep readers engaged.
A blog is one of the easiest ways to communicate with your customers and grow your business over time. Following these tips for writing an effective blog post for your business will be beneficial to you as you work to build a reputable presence online.