Why Facebook Is Important To Local Business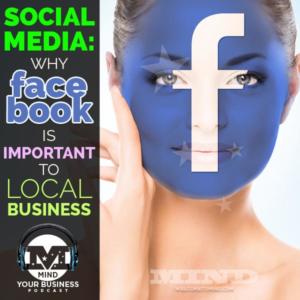 Facebook is important to YOUR local business.
It's hard to believe that just a few short years ago people were debating whether or not Facebook was helpful to business revenue.
Fast forward to today, and Facebook is undeniably vital…and they're also doing a prettty darn good job of understanding the social media role in customer interaction, transactions and (therefore) ROI.
This week, our social media swami Kris Bradley comes back on the show to discuss some really way cool new features of Facebook and how you can put them to work for YOUR business.  Get ready, because he has some great insight for you this week:)
Please send us ANY of your questions.   We LOVE answering them and we don't ever want to run out of them!  Give your website development, design, SEO, content marketing and general Internet marketing questions to us on our Ask A Question page, email us at [email protected], or drop us a comment on Facebook or simply hire a skywriter.  We will do our best to answer your question on a future podcast:)     At your next tailgate party, make sure you ask the DJ to crank up the MIND Your Business podcast!