Best 1970's Band Logos – What Actually Makes Them So Memorable?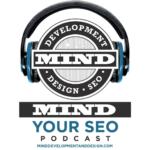 The Logo Wango Tango:  The History and Design of 1970's Band Logos
If you've been listening to our podcast for any length of time and/or spent any time on our website, you undoubtedly know how much we love music.   In fact, since you're here on this podcast page and you read the previous sentence, you now know how much we love music if you didn't know before.
This week marks the beginning of us taking the time…from time to time…to take a look at some of the most iconic band logos from rock and pop.  From planned logos to those that came about almost by accident to those that are basically adopted symbols, we're going to look at the makeup of the logos themselves and the history of what went into making them so great?
What band loved their logo SO much that they tipped the STUDENT artist who created it 4 TIMES what they paid for it?
Which 70's band's logo was basically stumbled into?
What 70's band's logo would probably be on your forehead if they thought they could get away with it (and make money off of it)?
What is a "lettermark" and a "logomark?"
Find Out Here!
You'll get the answers to these and other questions and learn a TON about logo design and purpose that you can apply to your OWN lettermark or logomark…or combination mark.   Strap yourself in, because as well as this being a longer-than-usual podcast, it's going to be a really fun ride with some eye-opening information nuggets:)
NOTE:  The ChadRock, as well as designing the way-cool 8-Track image for this podcast, also created the "Logo Wango Tango" title… which now prompts Mark to add Ted Nugent's classic signature logo into the mix for a future podcast.
In the meantime, please send us your questions.   We LOVE answering them and we don't ever want to run out of them!  Give your website development, design, SEO, content marketing and general Internet marketing questions to us on our Ask A Question page, email us at [email protected], or drop us a comment on Facebook or simply kick it old school and use the Pony Express.  We will do our best to answer your question on a future podcast:)     At your next tailgate party, make sure you ask the DJ to crank up the MIND Your Business podcast!