Clutch Internet Marketing: Your Independent Business CAN Compete!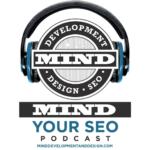 Maryland Rockers Clutch Set The Bar For Independent Business With Their Totally Independent Success.
I totally admit that I'm an irrepressible fan of the Maryland-based rock band Clutch and I think front man Neil Fallon is the greatest lyricist ever.  I totally admit that I relish any opportunity to reference them on our website or our podcast.  It goes beyond the music, though.
While I LOVE their music and they truly own their sound, these guys are smart and I believe they really set a great example that ALL independent businesses can learn from and be inspired by.   After making history in 2009 by becoming the only band in history to crack the Top 40 of the Billboard Top 100 Albums chart, they have since raised the bar…culminating with their new album "Psychic Warfare" reaching #11 last month.
In the past, you had to sign your life away to a major label to achieve this kind of success, but in the Internet age a band with talent and brains and the drive to do things right on the business side can not only create their own success, they can thrive!
Why not YOU?
This week, I'll share with you some of the things that Clutch has been doing oh so right over the past decade-plus to build a loyal audience that cares…enough to interact with them at live shows, on their website and through their social media.  Even if you don't like their music, I guarantee you will be inspired.   And Neil Fallon has the most epic beard ever.
In the meantime, please send us your questions.   We LOVE answering them and we don't ever want to run out of them!  Give your website development, design, SEO, content marketing and general Internet marketing questions to us on our Ask A Question page, email us at [email protected], or drop us a comment on Facebook or simply hire a skywriter.  We will do our best to answer your question on a future podcast:)     At your next block party, make sure you ask the DJ to crank up the MIND Your Business podcast!