Future-Proof Your Business With Social Media and New Tech featuring Tamara Dorris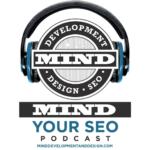 How Can Social Media Help My Business?  Tamara Dorris Answers That And More.
This week on the MIND Your Business podcast, we welcome author, educator and real estate professional, Tamara Dorris.  We discuss how social media and new technology, such as video, helped her business and her brand over the past 10+ years!
I was first introduced to Tamara close to 10 years ago. Back when I was working with real estate agents on their Internet marketing. Back when most people were not taking the Internet seriously as a competitive marketplace.  Tamara saw the future. She was among the first in her profession to utilize podcasting before it was cool and incorporate video into her marketing and educational mix.
Years later her brand thrives and she's here to share some of what has worked for her and why.
As well as being a real estate professional for 25 years, she has taught real estate and communication courses as a college/university professor for 12 years, is an active speaker and consultant in real estate and communications, and is the author of 16 books.  I have long admired her embracing of social media and tech early on when many of her peers thought social media was just…ahem…a fad.
Thank you for listening to our podcast! Feel free to contact us if you have any questions regarding it or anything website related.  During your next boring business meeting, put in your earbuds and crank up the MIND Your Business podcast!