A Gaggle About Google, From Algorithm To Alphabet, Inc…and Linking, Too!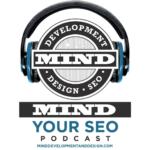 Google Local 3 Pack, Algorithm Updates, John Mueller GoogleSpeak and oh yeah… that Alphabet, Inc thang.
I said at the beginning of the year that I would NOT be taking the easy way out and relying on Google news to fuel this podcast and I am proud to say we haven't been relying on Google news!
Granted, there's ALWAYS something going on, but it's mostly a lot of speculation and stuff that just smells like gossip.
Every so often, it makes sense to do a Google update and cover the necessary ground when more than just a morsel or two of stuff is happening.  Such is the case now.
This week, we're looking at Google Local's 3-pack change where the top 7 is now the top 3… or IS IT?  There are some updates regarding Google's algorithm that you will want to be aware of and I'm going to dissect Google's main SEO voice John Mueller's response to a question regarding whether or not Google factors contact forms and purchases into the big SEO equation.
And yes…  I'll show you what Google's becoming a part of the new Alphabet, Inc conglomerate means…and doesn't mean…to you and your business!
In the meantime, please send us your questions.   We LOVE answering them and we don't ever want to run out of them!  Give your website development, design, SEO, content marketing and general Internet marketing questions to us on our Ask A Question page, email us at [email protected], or drop us a comment on Facebook or simply kick it old school and use the Pony Express.  We will do our best to answer your question on a future podcast:)     At your next Chamber of Commerce function, make sure you ask the DJ to crank up the MIND Your Business podcast!