Google Local 3-Pack, Rich Snippets, RankBrain and What You Should Know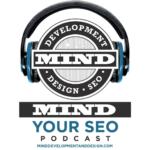 Feed Google Local (and RankBrain) Schema For Richer Snippets
Okay, so I've kinda made an exception here and we're revisiting Google just a few weeks removed from our Google Update episode on October 15th, but I left some business unfinished there.   This week, we finish that business:)
This week we're going to discuss Google's Local 3-Pack listings, why there are only three (not because it's the number thou shalt count) and why you should take a deep breath and stop focusing on trying to be one of those top 3.   There's one major factor that you can't strategically control and I'll be discussing what that is.
Next, I'll be discussing rich snippets (including a refresher on what exactly they are) and what you can do to make yours richer for the search engines and improve your online presence.  If you're not yet using Schema data (you should be) I've got some tips on what to do and why you should be doing it.
And finally, as an added bonus, I'll introduce you to Google's RankBrain.   Contrary to what has been reported in some forums, it's NOT a new name for Google's search algorithm.  It's the name of a machine learning system that Google is implementing as a part of their overall algorithm and it's important to note that this a kind of artificial intelligence.
In the meantime, please send us your questions.   We LOVE answering them and we don't ever want to run out of them!  Give your website development, design, SEO, content marketing and general Internet marketing questions to us on our Ask A Question page, email us at [email protected], or drop us a comment on Facebook or simply hire a skywriter.  We will do our best to answer your question on a future podcast:)     At your next block party, make sure you ask the DJ to crank up the MIND Your Business podcast!