How To Recover From Google Penalty (And Prevent It, Too)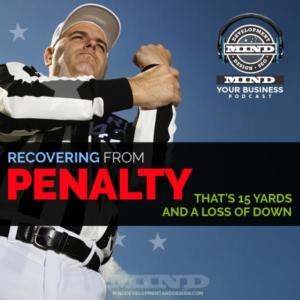 Recovering From Google Penalty:  That's 15 Yards And A Loss of Down
Imagine, if you will, that you're Miami Dolphins QB Bob Griese in Super Bowl VI getting chased by Dallas Cowboys legend Bob Lilly while you're futilely trying to buy time scrambling in the backfield to make a play…and you end up getting sacked by Lilly for a 29 yard loss.   (Check out the video here.  The aforementioned play begins at the 2:27 mark.)
If you're gaming the system, you're Bob Griese and Google is Bob Lilly.  You can run, but eventually they're gonna get you.
But what if you're NOT gaming the system?  Hey, no matter how hard you try it's STILL possible to get bitten.
This week Mark discusses how you can recover from Google Penalty (and recommends some free tools for you) and how you can use those same tools to do preventive maintenance and better avoid penalty in the first place.
From good ol' webmaster tools to Screaming Frog, Mark has 5 tools that will help you clean up and stay ahead of the curve.
FYI:  With regard to the aforementioned 29 yard sack, Mark stated in the podcast that it was 35 yards and says "Sorry, my bad."
Thank you for taking the time to listen and please send us your questions.   We LOVE answering them and we don't ever want to run out of them!  Drop your website development, design, SEO, content marketing and general Internet marketing questions on us through our Ask A Question page, email us at [email protected], leave a comment on Facebook or simply kick it old school and put a message in a bottle.  We will do our best to answer your question on a future podcast:)     At your next family reunion, make sure you ask the DJ to crank up the MIND Your Business podcast!