Mark Schaefer Tells You How To Become Known Through Your Content and Social Media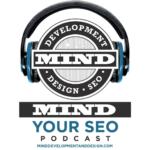 Mark Schaefer Tells You How To Become Known
Last week, we were fortunate to have speaker, educator, marketing expert and best selling author Mark Schaefer on our podcast to discuss his new book called Known.  In this book, he explores the concept that you don't have to be famous to be successful on the Internet.
You just have to find your audience and be Known.  And Mark wants you to know that you can do it…anyone can do it!
This week Mark Schaefer returns to the MIND Your Business podcast to discuss more about his new book and his new pioneering strategies to help give focus and scope to your content strategy and social media strategies.  Lots of valuable information in store for you here and Mark is as engaging, entertaining and refreshing as ever!
Thank you for listening to our podcast! Feel free to contact us if you have any questions regarding it or anything website related.  During your next boring business meeting, put in your earbuds and crank up the MIND Your Business podcast!