Breaking Through Your Marketing Comfort Zone With Melinda Emerson – America's #1 Small Business Expert!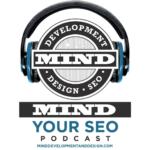 Melinda Emerson Talks About Breaking Through Your Comfort Zone For Your Business.
This week on the MIND Your Business podcast, we welcome our first guest to discuss the importance of breaking through your own comfort zone to grow your business.  We started this series last week and will be revisiting it throughout 2017 with different guests from different business arenas sharing their own experiences, as well as sharing their experiences with clients.
With Artificial Intelligence on the horizon, your comfort zone is going to be stretched to the limit.  Building and maintaining your relationship with your customers and potential customers is going to require you to do things that perhaps you've been able to avoid in the past.
Don't worry, though, we're going to give you some great tips from some great people throughout the year to help you in your own journey…and you'll probably wind up having some fun with it, as well:)
We hope you enjoy the podcast! Thank you for listening to it through our site, iTunes, Stitcher, Google Play or whatever.  During your next workout, crank up the MIND Your Business podcast!