SEO News: Keywords Are Dead. NOW What Are You Going To Do?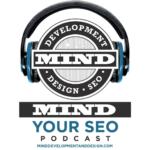 SEO Keywords Are Dead.  NOW How Will You Optimize Your Website?
We've been discussing the advent of Artificial Intelligence (AI) on the podcast here off and on over the past year.  In fact, it really started to come to light when Google introduced Rankbrain around a year and a half ago.
During that time, Panda and Penguin have both morphed into realtime updates, we had the second "Mobilegeddon" in January of this year and over the 2016 Thanksgiving holiday Google's CEO announced that search will be AI first in just 3 years.
That's Artificial Intelligence first…which means interaction and engagement.  What are you doing to be prepared?  AI preparation has little to do with keywords.
Google's State of Website Security in 2016 report last week, coupled with YouTube's announcement that they are halting video annotations as of May 2nd and switching to "End Cards" marks another major move in that direction.  Make no mistake…there are reasons behind these moves and they point to AI.   Hacked sites were up 32% last year vs 2015 and Google expects that trend to continue because so many businesses are letting their sites get too old and vulnerable.  Outdated websites will not fare well with AI.
Okay, I admit it…keywords aren't truly dead.   They never will be.  However, it's imperative that you focus on other ranking factors NOW, because if you're focusing only on keywords you're already behind.  If you want to prepare your site for AI, you must imagine a world with no keywords to get in the right mindset and move forward from there.
I'll explain it all on the podcast, so take 10 minutes and have a listen:)
Thank you for listening to our podcast and feel free to contact us if you have any questions regarding it or anything website related.  During your next boring business meeting, put in your earbuds and crank up the MIND Your Business podcast!