The Extraordinary Power of Social Media: Extraordinary Give Tech Talk Recap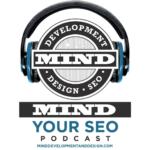 MIND Social Media Swami Kris Bradley Recaps The Extraordinary Give's 2015 Social Media Tech Talk.
MIND's own Internet Marketing Ambassador and resident social media swami Kris Bradley took part in the social media panel at last week's Extraordinary Give social media Tech Talk and did a featured presentation along with social media strategist Kelly Alice from Katopa, LLC on the power of social media for non-profits.
Even if you're not a non-profit, you will…umm…profit from this podcast with a wealth of knowledge and ideas that will benefit your business and your social media presence.  Kris will explain exactly what the Extraordinary Give is and what they're doing with their Tech Talk series to benefit non-profits.
Of course, he will also be sharing insights and ideas from the presentation and the panel discussion, so get ready… your social media presence is about to get better:)
In the meantime, please send us your questions.   We LOVE answering them and we don't ever want to run out of them!  Give your website development, design, SEO, content marketing and general Internet marketing questions to us on our Ask A Question page, email us at [email protected], or drop us a comment on Facebook or simply hire a skywriter.  We will do our best to answer your question on a future podcast:)     At your next tailgate party, make sure you ask the DJ to crank up the MIND Your Business podcast!