Top 5 2016 SEO Trends That YOU Should Prepare For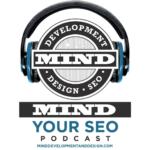 The 2016 SEO Crystal Ball: 5 Important Trends To Prepare For NOW.
Well, last week Mark revisited some important SEO factors in 2015 that you should obsessing over if you haven't taken care of them already.  As promised, this week he takes the first look into the 2016 SEO Crystal Ball.  As well as seeing really weird images created by the refraction of light through round, polished glass, he also sees a few things that might interest you in your quest to be found on the search engine results pages (SERPs).
From the home office in Lancaster, PA we bring you the Top 5 Important SEO Trends to prepare for NOW!   Are you ready?
Are you ready to improve your content?
Ready to provide more original images?
Are you ready to take the dive into schema and stop putting it off?
Are you ready to find out what 2016 is going to be "The Year Of…"?
Ready to stop reading this and start listening to the podcast?
This top 5 list will lay the foundation for you to prepare for organic search success in 2016 and get a leg up on your competition.  SEO is not a spectator sport, and we hope that these updates on our podcast are giving you information you're able to put to good use:)
In the meantime, please send us your questions.   We LOVE answering them and we don't ever want to run out of them!  Give your website development, design, SEO, content marketing and general Internet marketing questions to us on our Ask A Question page, email us at [email protected], or drop us a comment on Facebook or simply kick it old school and use the Pony Express.  We will do our best to answer your question on a future podcast:)     At your next tailgate party, make sure you ask the DJ to crank up the MIND Your Business podcast!