Sunny With a Chance of Twitter: Millersville U Meteorologist and Educator Eric Horst on Weather and Twitter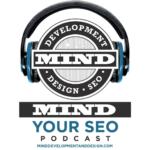 Meteorologist and Educator Eric Hörst On The Weather Channel, Forecasting and Twitter.
If you're not familiar with Eric Hörst and the Millersville University weather website, you might want to pay them a visit and experience accurate forecasts with no hype for yourself.  Eric has over 30 years of experience and works with students in maintaining the site and updating the forecast on the website typically twice a week.
What's compelling is that in between these updates during the week, Eric is giving timely weather updates via his Twitter feed. Keeping his followers up-to-date as the forecast changes while Mother Nature reminds us who's in charge.
On this week's podcast, Eric shares some of his background in Meteorology, his views on The Weather Channel and his use of Twitter (nearly 6,000 followers) for sharing weather information and forecast changes.
Thank you for listening to our podcast! Feel free to contact us if you have any questions regarding it or anything website related.  During your next boring business meeting, put in your earbuds and crank up the MIND Your Business podcast!