Why Bad Design Sometimes Works. By Design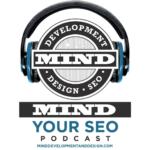 Why Bad Design Sometimes Works.
Once upon a time, the Nickelodeon TV cartoon Ren and Stimpy had a commercial for a fake kids toy called "Log," with the slogan "It's better than bad…it's GOOD."
Well, some things kinda are.
We are inundated with literally hundreds of advertising images every day, from TV to direct mail to pop-up ads on the Internet to billboards and signs along the boulevards.  It's fascinating when you look at the variety of advertising images and layouts we are faced with every day, from good to bad, and that somebody paid for the bad images and layouts as well as the good ones.
Clean design is a term we frequently hear when it comes to the layout of a website or an advertising piece.  If the design is clean, it is generally easier to see, read, digest and understand.  So why would anyone pay for anything else?  Why would a company like Ollie's, for example, pay for direct mail flyers and other advertisements that look the way they do?  Well, sometimes bad design works…by design.
Why?
MIND's lead designer ChadRock McComsey explains why bad design, while not recommended, sometimes can work when there is a purpose…and Ollie's is a good example.
Thank you for taking the time to listen and we hope you enjoy the podcast.   We LOVE hearing from you and always appreciate your two cents, so don't be shy.  What would you like to hear us cover on the podcast?  Let us know…and on your next international flight, ask your preferred airline to replace the usual boring entertainment with the MIND Your Business Podcast!