3 Tips for Boosting Service Businesses With Paid Advertising
October 8, 2020

By everybody , aka mind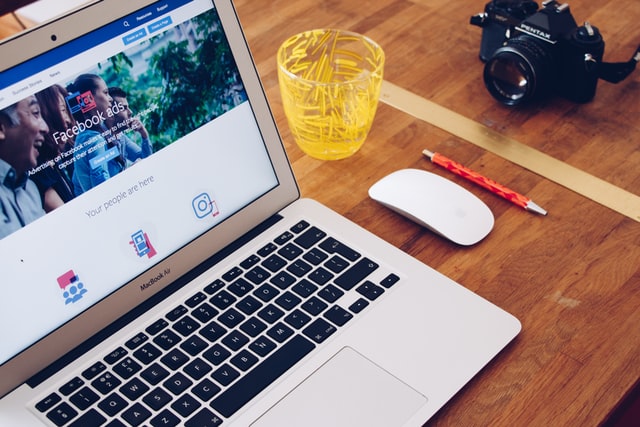 If you're running a service-based business, one thing is certain — having a great rapport with your consumer base is the most important thing, besides providing excellent service in practice. Unfortunately, many small business owners don't realize how crucial boosting service businesses with paid advertising can be to accelerating their growth.
Think about it: if you don't generate new leads and acquire new customers, you won't grow. Paid ads are a great way to do that while also supporting and boosting your other marketing efforts. On the other hand, running and planning your own advertising campaign isn't easy.
Knowing where to start and prioritizing your budget is something you learn from experience, which is not easy if you don't have any in this field. Thankfully, there is a lot of help and information available. Here are a few great tips on what you should keep in mind while you navigate the busy world of paid online ads:
1. Implement a Cross-Platform Effort
The word of the day here is versatility. Many people who are used to the advertising of yore don't realize just how different the digital world of ads is compared to the analog one. While online marketing has kept the basic premise of the old sales funnel, each step of the way is radically different, from lead generation to user retention.
If you want to keep the customers happy, discount offers and other upsells are no longer enough. Different companies use complex software solutions to optimize their efficiency in this regard. But before you can even think about keeping existing customers, the effort of boosting your service business must first focus on generating new leads.
Paid ads are one way to do this. And, this is another area in which the online way of doing things is starkly different from methods used in the past. Decades ago, once you performed some basic audience targeting, putting out an ad in one paper or one highly-viewed television show was enough. Not anymore.
These days, a cross-platform effort is needed. Think about it; when is the last time you heard of someone using only one social media platform or reading their news on only one website? People are making full use of the internet's versatility, which means that, as a service business, you need to do the same to be able to connect with your potential customers.
Prioritize the Right Platforms for Your Business
Of course, you still need to prioritize between platforms. The specifics of this depend on both the service that you're providing and on your customers.
One of the significant pitfalls of social media marketing is not understanding where your audience is and why they're there, and it's definitely one you want to avoid. Approach this issue with a simple question: do you want to drive demand for your service, or do you wish to create demand by raising awareness of your company?
If you have to create demand first, using social network ads is smart, which is one of the social media marketing ideas for ecommerce that can work well for service businesses too. However, if you're meeting existing demand for your niche, focus more on PPC ads on search engines. If your target audience regularly uses both, running a mix of efforts across both platforms can deliver big results.
2. Don't Forget Retargeting
The best kind of customer is the one you've already convinced to buy something from you or subscribe to a service. In digital marketing terms, someone who has at least visited your website once before, but ideally someone who has already hired you for your services before.
Retargeting is Effective and Multi-Channel
Many small business owners who are interested in boosting service businesses don't understand how crucial retargeting ads are as an e-commerce marketing strategy. Even if someone has just taken one look at your website or social media profile before, they have a higher chance of being converted from a lead to a paying customer.
Retargeting ads use cookies to specifically cater to people who have already had some online interaction with your business; they bring an extraordinary increase in conversion rates. Also, there are retargeting ads on all the major ad platforms, from Google to Facebook and more.
Keep Ads Clear and Concise
Here, you need to make sure that these ads send a clear and concise message. Don't try to drown out the customers with a lot of information. Remember, retargeting ads are designed for people who already have a basic familiarity with your company. So, use small amounts of text and flashy, high-quality images.
If you're looking for the right tone to strike, think of two words — remember us? Because that's what these ads are there to do: help potential customers remember why they've looked at your company in the first place, and why they may want to give you a chance.
3. Design High-Quality Landing Pages
When you're a first-time entrepreneur in the process of boosting your service business, you may have trouble, at first, when it comes to seeing the big picture, especially when so many moving pieces have to connect.
When designing an online marketing strategy, you need to pay enough attention to every single part of the sales funnel that leads your consumers from the moment they become leads to the second they become happy customers.
In that process, paid advertising through banners and social media sponsorships are essential to getting the initial engagement. But, landing pages are the next step. They are imperative, and many people don't pay enough attention to them.
Naturally, all of those wonderful ads that you have are designed to lead somewhere — in most cases, a page on your website. The landing page is the first thing people will see once they click on the link in your paid ads. And, this landing page needs to be superbly optimized so that it converts leads to customers.
Your landing pages need to be minimalistic and have a clear message that captivates a website visitor right away. This is one of the landing page optimization best practices. As a service business, you should know that you don't have a lot of time to keep people's attention online. You only have a couple of seconds to present them with a problem that they're familiar with and the way your service business solves it. Make it count!
These are just a few tips for boosting service businesses with paid advertising, but they certainly don't cover everything. Take some time to dig into the tons of resources available online and don't be afraid to reach out to a professional with experience in paid advertising for help.