Your Company Logo is Your Living
April 23, 2010

By Chad McComsey, aka TheChad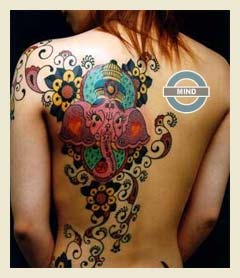 Yes you have to have the goods to back up your swagger, but you also need an immediate identifier…an image that elicits a response and builds familiarity. Whether your business is small, medium or large-sized (want fries with that?), your logo is your living.
All large businesses had to start out small. Their company logo became an increasingly more powerful identifier as they came through for their customers and built a reputation. Your logo becomes a reminder of your reputation for everyone. Those who are just hearing about you will immediately meet your reputation through your logo.
Get a Company Logo You Love
It is also important to remember that everyone is not an artist, and you need a professional you can trust when designing your corporate logo. Remember, your logo is something you want built to last. If you feel you can design your own logo, make sure you get the opinion of a third party you trust. Not a friend or family member. Make sure you get an unbiased opinion — regardless if it'll hurt your feelings, you need to know!