What's Going On? 4 Creative Trends for 2020
June 4, 2020

By Chad McComsey, aka TheChad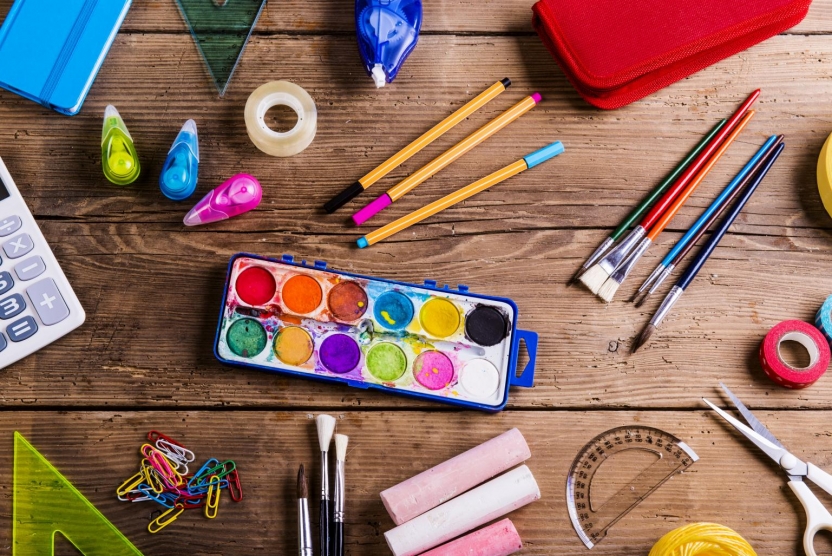 Some trends come and go while others are considered classic staples. Although some trends disappear forever, and rightfully so, other trends often cycle back into popularity. You don't want to rely only on trends when it comes to design, but you can take inspiration from them. Here are a few creative trends for 2020 to help inspire you:
1. Going Vintage
It seemed inevitable for vintage to be a creative trend this year. 2020 harkens us back to the epic age known as the "Roaring 20s", which was a time of economic prosperity and cultural growth sprung from the recovery after World War I.
Manufacturing moved out of wartime production and into consumer goods such as automobiles and radios. Booming construction and the ever-expanding use of electricity lead to more after-dark social activities in the form of nightclubs, movie theaters, and speakeasies.
Many consider the 1920s to be a period of indulgence and excess as well as expression. This "vintage vibe" is most noticeable in the use of jeweled colors and metallic accents, particularly gold, in many aspects of fashion and architectural design.
Look for saturated colors, geometric designs, and Art Deco accents to begin showing up more as the "Roaring 20s Redux" begins to sink in.
2. Going Beyond
Technology has changed everything about the way people connect. At any moment, we are able to speak to a friend or a co-worker with the touch of a button. At the same time, technology has also made us complacent and even isolated in many ways.
Re-enter a time before known science where man was a follower of symbols and considered "one with nature". Before we "knew", we imagined and our imaginations took us well beyond the scope of what our physical eyes could see. We used symbols and graphics to communicate our ideas about the world we lived in and the people we met along the way.
This trend finds its roots in the occult motifs of astrology, alchemy, sacred geometry, and alternate forms of spirituality. Because many of these concepts have a Pagan origin, their respective symbols and icons can be utilized to represent both the positive and the negative.
Look for an increased emphasis on symbolism and esoterica being used as design elements as well as those meant for user interaction.
3. Going Green
Another inevitable reality of 2020 is the organic growth of the Cannabis industry (pun intended) and the culture surrounding the modern cannabis connoisseur. For decades, the stereotypical image of the marijuana user has been one of a slow, lazy, or unmotivated person with little to no care other than "getting high".
Nowadays, we know that Cannabis can be successfully used for medical ailments and its industrial use as Hemp could have an even greater impact on our economy and potentially help improve the climate. Cannabis is now a highly investable commodity.
As such, anticipate seeing the industry expand its focus on changing the perception of the "stereotypical" consumer. Medical-grade products will be more likely to remain neutral in their packaging while promoting the benefits of an "all-natural product" in a similar manner to "organic produce" when it became mainstream in 2002.
Look for elements such as linework graphics and icons, clean presentation of content, beautiful photography of plants and extracts, and, of course, colors like greens, oranges, and purples.
4. Going Dark
When visual creative trends become overused and saturate the market, the natural response is to move as far away from the popular trend as possible to show some semblance of individuality. After all, it's no longer considered on-trend when it's too overdone.
One of the major design trends of the past decade has been "white space". The term "Modern Website Design" is almost synonymous with the cleanliness and open nature of "white space". The response to modern web design and the overuse of white space has led to the notion that white space is boring.
While this presents an awkward position for designers who understand the importance of white space, it's not necessarily game-changing or game-ending. In fact, the easiest way to combat too much white space is to simply go dark instead.
By reversing the black and white color scheme or using a darker solid background color, designers are able to maintain the emphasis and balance that white space once created without being considered "boring". It's also easier to integrate textures and patterns into darker designs while maintaining the readability of any content that flows over it.
Be on the lookout for minimalist designs utilizing darker monochromatic background colors and textures with brighter, lighter-colored type.
These are just a few creative trends for 2020 to help inspire your next creative work. Sometimes, looking at what has been popular before and what is popular now can help you create something interesting for the future.
If your website is leaving you feeling uninspired or you're seeing any other signs it's time for a website redesign, contact us for a meeting of the MINDs to get it updated and working for your business!