How to Choose a Web Hosting Provider
January 17, 2019

By Ashley Orndorff, aka Marketing Geek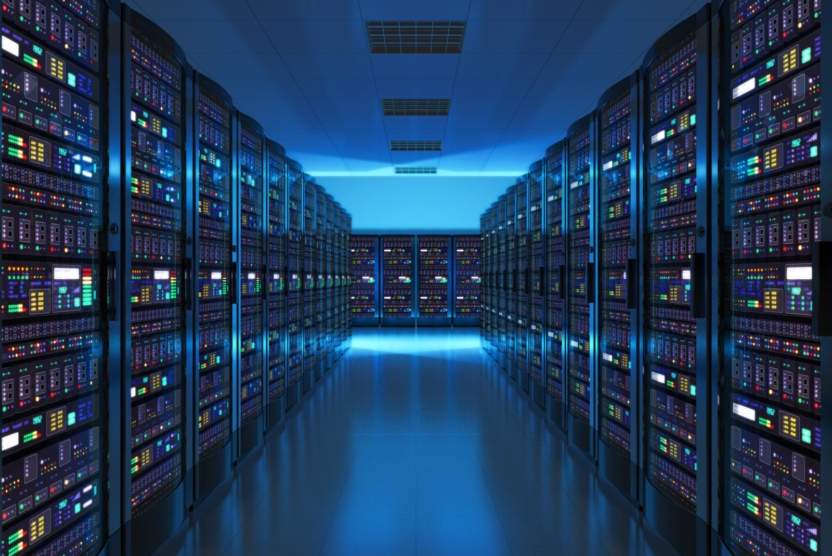 Your website is the hub for your business online, but it has to be up and running to be effective. Excessive downtime, connection issues, slow response, and more can destroy your user experience, damage your brand's online reputation, and undo all of the gains you may have gotten from your online marketing efforts. Having the right hosting partner can make a big difference in reducing these technical issues to ensure your website is live, online, available to your customers, and continuing to work for your business. Here's how to choose a web hosting provider:
1. Make Sure You Own Your Domain
Before you jump into anything, make sure you own the domain of your website. If you don't own the domain, it means you've given control of your business's website address to someone else. It also makes for a very difficult process when it comes to maintaining your brand and for switching hosting providers, launching a new website design, and anything else.
If you already maintain ownership of your domain, you're good. If you don't currently have ownership, you need to figure out how to get it and make sure that ownership transfer happens. Otherwise, you could be in for a lot of difficult and time-consuming processes as you try to fight vendor lock-in. In a worst case scenario, you could lose your domain completely and have to engage in lengthy legal battles or start over completely. It's your website and it's your domain, you should own it.
2. Be Honest About Your Own Technical Knowledge
Before you jump in and start looking for web hosting providers, it's important to do a little introspection to figure out what you need. Part of that is being honest about your own technical knowledge and how much hand-holding you will need and want during setup and ongoing throughout the process. The answer to that will determine whether you need to look for a managed or non-managed service.
Managed vs Non-managed Service
Specific included services will vary from hosting provider to hosting provider and by whatever plan you're on. So, you need to make sure you understand everything that is included, or not included, when you choose a hosting plan with a provider. When it comes to the managed vs non-managed service, there will be some differences across providers, but this is the basic difference:
Managed Service
When you're working with a hosting provider on a managed service basis, they are your systems manager or systems administration and you are delegating management of your site to them. Not only does this give you more attentive customer support, but your hosting provider will also generally handle setup, configuration, maintenance, upgrades, security, backups, and more. Essentially, the host will handle all of the details that go with server maintenance, so you don't have to. This is a great option for anyone who does not have experience dealing with servers and the technical side of website hosting.
Non-Managed Service
With non-managed service, you get a lot less hand-holding. You may still be able to get assistance with initial setup, but generally setup and configuration is up to you and ongoing customer service tends to be basic. Usually, you'll have access to a support email or an online ticketing system. You may have access to phone support, which could be 24-hour support or it could be limited to certain hours.
You may find that the turnaround time on support requests and answers to your questions will vary and could have a lower priority. At the same time, with non-managed service, the vendor might answer your questions, but they won't be acting as your systems administrator. This is an option better-suited to people who have enough technical knowledge to handle servers, but may still want a question answered every now and then.
Get Familiar with Server Types
You will also want to get familiar with the various server types. You don't have to be an expert, but having a basic understanding of what they are can help you in the search for the right hosting partner. Plus, it may help you better identify red flags during the sales process and help you avoid a bad hosting company or service.
Shared vs Dedicated Servers
Shared Hosting
When it comes to hosting, most of your cheapest options will be on shared servers. In a shared server environment, there are multiple sites running off of the same server. In this situation, your site essentially shares performance space with the other sites on the server. At the same time, your server capabilities are likely to be limited. Shared hosting can be a good option for smaller websites that don't receive a ton of traffic.
But, they can be limiting for larger sites and sites with more traffic. A poor setup on a shared server can also drag down your site's performance and speed. So, if you're going the shared hosting route, make sure you're partnering with a good provider and that you're getting good service. It's tempting to go for the cheapest hosting you can find, but sometimes you will get what you pay for and your site's user experience and performance will suffer for it.
Dedicated Hosting
Dedicated hosting tends to be more expensive than shared hosting, and for good reason. Unlike shared hosting, dedicated hosting means your website gets a server to itself and does not have to share performance space with other websites. You will want to have some experience with systems management or someone who has experience with it if you're going with a dedicated hosting option.
VPS
VPS stands for virtual private server. Essentially, this is a server within a server. A VPS is a dedicated instance of an operating system that lives on a server. Many times a hosting provider will run several VPS instances on one physical server.
But, because these are virtual instances that simulate a full machine, they function as separate servers. The virtual server dedicated to your website is reserved only for you. Each VPS has its own operating system and server resources, so you don't have to share performance with any other sites.
Cloud Server
Cloud servers are another popular hosting option. This type of server usually runs on one of the giant public clouds, like Amazon Web Services, and allows hosting providers to build you whatever configuration you need and are willing to pay for. Scaling up to handle traffic surges is also relatively seamless.
3. Consider How Much Traffic Your Site Will Get
Another important consideration when you are choosing a web hosting provider and deciding on a plan is to consider how much traffic your site will get. Hosting plans are usually based around the overall bandwidth and usage your website requires on the server. If your site is relatively simple and doesn't get a lot of traffic, then it likely won't have a high usage rate.
However, if you're trying to drive traffic to your website and grow, a sudden surge in traffic could leave you in a jam if you exceed bandwidth requirements. High-traffic sites, sites with a lot of heavy resources, and sites that are looking to grow should consider dedicated, VPS, or cloud servers to ensure their server can handle any increases in traffic without inhibiting site performance.
4. Know What to Look for in a Web Host
Another useful tool when you are trying to choose a hosting provider is just knowing what to look for in a web host and hosting plan. In terms of hosting and site performance, there are four big things to look for and that are worth paying for – speed, support, security, and scalability.
Speed
The speed of your server can play a big role in your site's performance. Servers with slow responses or overloaded servers can cause your site to load too slowly or not at all. Since page speed and SEO are so intertwined and a fast website is essential to a good user experience, you need to make sure the hosting provider you're choosing and the plan you're choosing will result in giving you the speed you need. But, it's important to remember, site speed is more than just server response time – your website needs to be built and optimized for speed as well.
Support
Here, too, the level of support you receive could depend on the plan you choose. However, you want to make sure that the hosting provider you choose follows through with the support promised for your plan. They should also have the right infrastructure and systems in place to handle the hosting requirements they offer. You need to know that your web host will have your back when you need it. If you need a lot of support and hand-holding, a managed service with top-tier support is what you want to look for.
Security
Security is important to your site, so you need a hosting provider that operates with good security practices and offers backups of your site. Good site security requires far more than just a good host, but a host that helps keep your hosting environment secure certainly doesn't hurt.
Scalability
Another thing to look for in a good hosting plan with a provider is the options you have for scalability. Will resources be able to scale up in case of a traffic surge with no or minimal downtime to your site? Are you able to easily upgrade your services over time? You want to partner with a hosting provider that allows your site to grow with them as needed.
5. Beware of Web Hosting Red Flags
When you're evaluating web hosting providers, it's important to keep an eye out for major red flags. If you see any of these red flags, you may want to consider a different host.
Red Flag #1 – Offers That Are Too Good to be True
Offers that are too good to be true usually are. It's true across industries, including internet providers, and the same is true in web hosting. Granted, you can get a great deal with a good hosting provider. However, you want to be wary of getting too much for too little. For example, some hosting providers will offer "unlimited" storage and bandwidth for just a couple of bucks a month.
Much like the data on a cell phone plan, most "unlimited" offers in web hosting also come with contingencies that allow the provider to shut your site down after a certain usage point, unless you pay more of course, or to simply slow your performance. Both of these options are horrible for your site. So, if there is a hosting plan that offers you the world for just a few bucks, you want to read the fine print very carefully or save yourself the trouble and choose a more transparent host.
Red Flag #2 – Anything That Would Cause Vendor Lock-In
Beware of anything that would cause you to be locked into a certain host. You want to make sure that your website is built in a portable content management system that can run on different types of servers and work with different hosts. On top of that, make sure you are taking care of regular updates and also backing up your site.
This ensures that you have a wide variety of options available to you and that you are not stuck with whoever built your site or wherever you built it forever. It also ensures that you maintain ownership and control over your website and that you have the ability to move it if you need to. It also minimizes downtime for your site as you switch providers.
Red Flag #3 – Recent Acquisitions
When you think you have found a few good options for hosting providers, make sure you do a little digging and check for recent acquisitions. It's not a hard and fast rule, but, generally, service declines once a hosting provider is acquired by a larger entity. So, if you see past or recent acquisitions of a hosting provider, take some time to check out the most recent reviews of their service and reviews shortly after the acquisition occurred. This could help you avoid a bad web hosting partner and a lot of headaches.
Finding the right web hosting provider is just one part of making sure your website is functioning well – it has to be designed well and built right too. If hosting is just the tip of the iceberg for you and your website needs some work, contact us for a meeting of the MINDs to get it back on track!