Inbound vs Outbound Marketing
May 26, 2022

By Karen Layman, aka Karen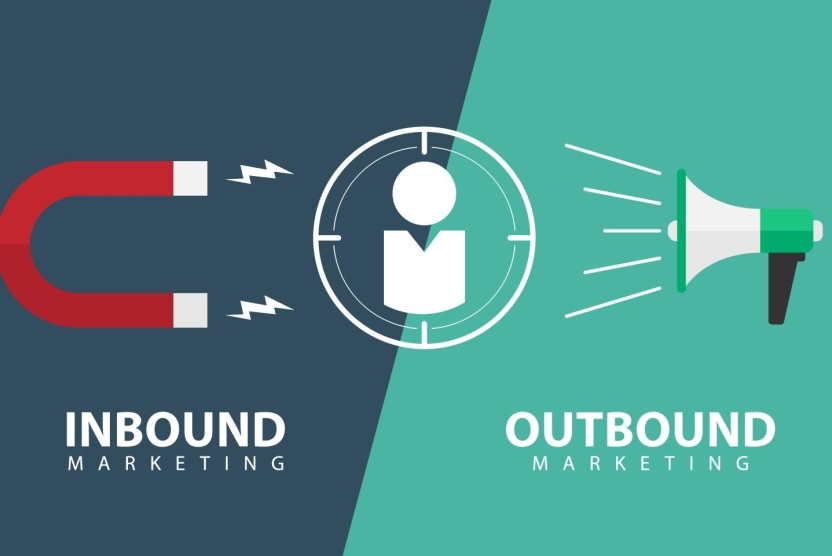 Are you confused about the difference between inbound and outbound marketing? Both are important to your business, but they do different things. Here's what to know about inbound vs outbound marketing:
Outbound Marketing
Outbound marketing is marketing that reaches outward to your customer base. Think of email blasts, direct mail, etc. It also includes going to trade shows, seminars, or running advertisements. This type of marketing can be costly and doesn't always bring customers to you.
Your Customer Base May be Overwhelmed With Content
The reason outbound marketing doesn't always work is because people are absolutely overwhelmed with content. People are always getting bombarded with outbound marketing every day.
They are already trying to find ways to block these bombardments. Spending time and money in outbound marketing can feel a little futile when your customer base may be trying to rebuff your attempts.
They May be More Interested in Free Online Resources
People are also less likely to spend money on going to trade shows or traveling to seminars since so many resources are available online. These resources are often free and can be viewed in the comfort of your home on a comfy couch.
Outbound Marketing Increases Brand Awareness
There are some benefits to outbound marketing, however. Outbound marketing promotes brand awareness. Having your brand out on a billboard, in a newspaper, or on an online ad does get your name out there. It also is sometimes more trustworthy to customers. They may trust ads on television more quickly than ads on the internet.
There May be a Quicker Response Time
People also may be quicker to act with outbound marketing. People may see an ad about a sale at a place of business and decide to check it out, which can bring people to your website, increase attendees to an event, bring foot traffic to a brick-and-mortar location, and more. This can directly lead to sales, which is a great thing for your business. This is also why traditional marketing tactics still have a place in marketing strategy.
Inbound Marketing
Inbound marketing is focused more on creating content to draw consumers in. Often, these strategies are found in business blogging, landing pages, etc. on websites and posts on social media as many people utilize some platforms daily. You are trying to draw people in by posting engaging content, like blog posts, social media posts, or videos highlighting your services or products.
Inbound Marketing Helps Your Customer Base Find You
Since people are doing the searching, it is much less invasive. Inbound marketing is also educational and follows your customer each step of the way of sales. Inbound marketing is much less invasive because people find your content on their time.
You can post a webinar on-demand and people can view it at any time, whenever they want. They can go back to your social media platforms and see videos or posts whenever it suits their schedules.
Use Content to Answer Questions and Solve Problems
As you create inbound marketing content, keep a few things in mind. Answer their potential questions. Answer questions like what your services are, what products you offer, or what you specialize in in your specific industry.
You Need to Consistently Maintain and Update Your Efforts
Just like outbound marketing, there can be drawbacks to inbound marketing, too. Inbound marketing requires constant maintenance and updating. Customers' needs are always going to be changing, so your content will need to be adapted to meet those needs.
Inbound marketing also requires a lot of trial and error in determining what catches the customer's eyes. This will be time-consuming and tedious trying to figure out what tactic works best.
These are just a few of the differences when it comes to inbound vs outbound marketing. Both types of marketing are important to any business, and there can be overlap and a lot of integration. Hopefully, you are able to find ways to utilize both in your marketing plan!