4 Tech Industries That Can Help Your Business Grow
March 19, 2020

By everybody , aka mind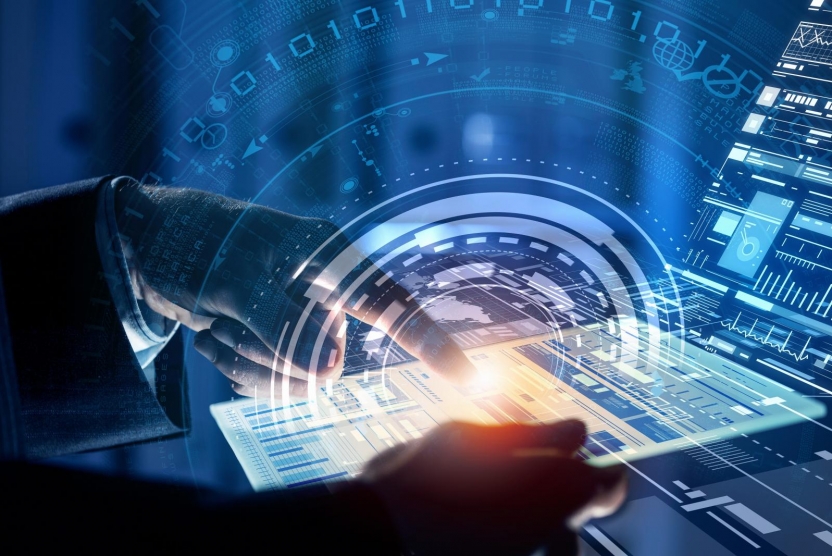 As your business completes a successful year, the next step is often to set your financial goals for the new year. You believe you are ready to take your business to the next level, but do you have everything in place to ensure a healthy growth spurt? Partnering or investing in the right tech industries can make sure your website and online business are prepped for growth.
Expanding your business can be an exciting task, but an intimidating one as well. There is no "fool-proof" method to ensure that the change your business goes through will be a success. However, there are measures you can take to mitigate growing pains.
One easy way to better guarantee success is to make sure that your business is using all the technology options available in the right tech industries for your business. In the current digital world we live in, technology is optimizing more business practices than ever. Here are a few different tech industries that your business can lean on to better promote growth this year:
1. Modernize Your Marketing Efforts
One of the major pillars of any business is marketing. If you cannot effectively convey why consumers should use your business, it will not be successful. Marketing is one of the most volatile fields of business as well. The field is everchanging and it can be very difficult for a small business to keep up with industry trends.
When setting your business goals for the year, prioritize increasing your marketing efforts. Studying up on industry trends within the marketing space is a great way to stay on top of what your company should be doing. While your company should continue to focus on traditional advertising, there should be a shift towards digital marketing within your business.
Learning the ins and outs of digital marketing can be extremely challenging. More often than not, a small company's site is not up to date, they are not practicing SEO best practices, and they do not know how to best use their social media platforms for marketing – if they're using them at all.
If you feel that your staff is too small to handle the digital marketing needs of your organization, consider hiring a digital marketing agency with the right mix of services and expertise to assist you. Digital marketing agencies are there to help increase the visibility of your brand as well as help you tell your brand's story in the digital space.
2. Get the Right Software and Update Your Equipment
No matter what industry your business is in, you likely rely on some sort of equipment to produce a product or service. If you want to take your business to the next level, it may be time to invest in some new equipment.
This new equipment could range from a new software offering, such as a customer relationship management software, to an actual piece of equipment, such as a new 3D-printer. When deciding to purchase new equipment, be mindful of your company goals. Make sure that you are buying something that will best suit your business needs and something that will maximize efficiency.
Whatever piece of equipment/software your business decides to invest in, it will likely cost a decent amount of money. If you do not want to stress about liquid capital, consider applying for a small business loan to help offset some of the added costs. Online small business loans are great for equipment financing as they usually have rather quick approval times. If you need to purchase something fast, you may want to apply for online financing over a traditional loan.
3. Use an Online Accounting Service
A 2017 report conducted by CBInsights showed that 45% of small businesses do not employ an accountant. As your company grows, you will find it will get harder and harder to maintain your finances all by yourself.
Hiring a dedicated bookkeeper can be costly and depending on the size of your business may not be completely necessary. If you find that your business is in this situation, paying for an online bookkeeper may help optimize your finances.
Online bookkeepers are often more cost-effective than hiring a full-time bookkeeper. These online services often can be more customized as well to best fit the needs of your business.
Using a bookkeeper will help keep your finances in check as your company begins to handle more capital. Having all of your financial data in one place will also help you make easier decisions when it comes to spending.
When growing your business, using an accounting service will help keep your profit margins in check as well as inform you on how to make future spending decisions. Taking away financial uncertainties will help alleviate some stress on the business as a whole.
4. Beef Up Your Security
As your business begins to rely more heavily on technology, be aware that you will be more susceptible to data breaches. In fact, according to a recent study, only 14% of small businesses are equipped to handle a possible cyber threat.
Maintaining your cybersecurity is most likely a task you will not be able to handle on your own. You want to be sure you're investing in the proper technology and antivirus software to keep you and your business safe. Having a full-time in-house IT specialist would be the best course of action to take when handling security risks, but logistically, it might not make the most sense for your business.
Outsourced IT companies are becoming more prevalent within the industry. Similarly to online bookkeepers, online IT providers are generally more cost-effective for small businesses to hire. Online IT companies usually have 24/7 monitoring, real agents that can field your calls, and typically can tailor their services to fit the size of your business.
No matter what field your business is in, you likely have valuable information out there that hackers want. These hackers are more often targeting small businesses today, as hackers know that a small business will less likely be able to prevent being infiltrated. If you feel like your data may be at risk, look into hiring an outsourced IT company this year.
These are just some of the tech trends that your business should be keeping up with this as your business grows. As the world around us evolves, so too will the tech offerings available. Keeping up with industry trends and partnering with companies or individuals in the right tech industries can help protect your business and also help it grow.