4 Ways to Earn More Social Media Backlinks
December 8, 2022

By everybody , aka mind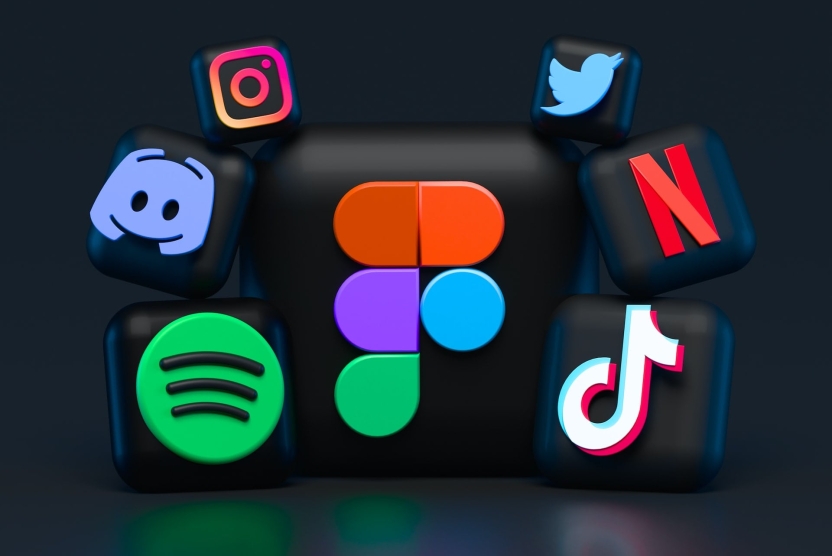 If you want more people to see your website, you need to improve your position in the SERPs. This means you need to engage in search engine optimization (SEO), including earning links back to your website. Earning backlinks from authoritative sites will not only bring you more visitors but will also solidify your website as, among other things, a legitimate source of information.
However, gaining backlinks from reputable sources can be difficult, especially if you are just starting. That being said, if you stick to it, you will grow the backlog of links on your website over time. Social media can be a valuable tool to help gain visibility and earn links. Here are a few ways to earn more social media backlinks.
1. Add Links to All of Your Social Media Platforms
For starters, if you want to benefit from social media backlinks, you must have a social media presence. Therefore, you must make business accounts on all relevant social media platforms. Once you've done that, go ahead and add any links you have to the profiles.
The most crucial link will, of course, be your website's URL. Don't worry if you don't have any followers just yet. All that is important right now is that all your important links are in one place. This will make search engine optimization a lot easier once people begin to notice you.
2. Collaborate With Someone
Collaborating with other sites in your industry is one of the simplest and most cost-effective ways to get additional social media backlinks. Brands and bloggers appreciate your social media engagement. This makes opportunities for social media link-building, such as guest posting and content mentions, more likely.
Using social media is one way to get in touch with blogs or websites, but an outreach email is also a viable option. If you want a good reaction, you should make your message as unique and specific as possible. Being persistent with this tactic is essential, so don't give up if you don't immediately get a flood of answers.
Furthermore, you should reach out to social media influencers in the same or similar niche. Though effective, this strategy is more likely to provide positive results if you establish a rapport with the target. LinkedIn can be an especially effective social media network for this purpose.
Making connections with journalists and opinion leaders in your field is another thing you should consider. Journalists are always looking for sources to interview or articles to publish. Your contribution will likely be acknowledged in the form of a quotation and a backlink to your site if they find it useful.
3. Create Valuable Social Media Content
Most people find running a social media page to be highly exhausting. This is because you can't just drop a piece of content and then be MIA until you have something else to share. You constantly need to be engaged with your audience.
Furthermore, you need to create content that will draw people in. Don't just settle for the bare minimum when it comes to the posts you make. It would be best if you always were on the lookout for the most pressing concerns of your audience and then addressed them briefly with a post. Include a clickable link in the article so readers can easily visit your site for further details.
On the other hand, if you have some audience, you can try polling them to find out what they're interested in seeing more of. Finally, provide a clickable link to your site in every social media update you make where it makes sense.
Since what you put on the internet is discoverable "forever", it's important that you redirect any URLs that have been changed or removed so that people can still end up somewhere relevant on your site, even if they click on a link that no longer exists. There are a few steps you need to take to make this possible, but if you do it, you will ensure that people won't get lost once they do engage with your links.
4. Try To Create Content That Will Get Noticed
Viral content is content that, as the name suggests, spreads uncontrollably. This may be the key to understanding the phenomenon of platforms like Tiktok, for instance. However, the problem with viral content is that it is almost impossible to create on demand. Only the best 0.1% of content "goes viral".
Looking at the past decade's most popular online videos and blogs, you may not think about any common threads or principal elements that make them so successful. There are many ways to get your content noticed, but the initial impression is that content goes viral for no apparent reason.
However, research has provided intriguing new insights into the factors that cause content to become viral. More specifically, about the relationship between emotions and viral content. The factors are as follows:
Positive Content Tends to be Shared More
The audience is more inclined to spread the word about upbeat material than about anything bad.
Evoking Emotion is Necessary; Results Vary Depending on the Emotion
Some degree of physiological arousal is necessary. Both positive and negative emotions boost the spread of viral content. That might be feelings of amazement, anger, or even worry. Negative emotions, such as depression, lower arousal levels.
However, it is strongly advised that you avoid saying or doing anything that can cause audience members to get angry or upset. The last thing you want is to face backlash.
Content Needs to do More Than Just Evoke Emotion
Although your content needs to evoke emotion and cause a degree of physiological arousal, content that gets shared a lot and goes viral also needs to do more than that. It's important to have content that's both engaging and informative.
Interactivity Can Help
Additionally, it would help if your idea is interactive. And remember, the aim is to engage and also to get the audiences to share. If there is some element of interaction, especially one that fosters a sense of community or belonging, it is more likely to be shared. This is why "challenges" tend to get a lot of attention across social media.
Earning Links Takes Effort and Time; Good Content Helps
It's easy to lose hope when you're constantly reaching out to get backlinks and never hearing back. However, most marketers aren't utilizing the potential of strategies such as these to build backlinks. Don't just spam every website you can think of with links; instead, focus on producing content that will attract natural backlinks.
Maintain your efforts, and your backlink profile, and the SEO advantages that come with it, will grow. That said, hopefully, now that you know a few ways to earn more social media backlinks, you can make all of this possible.