6 Ways to Get Your Content Noticed
March 31, 2022

By Karen Layman, aka Karen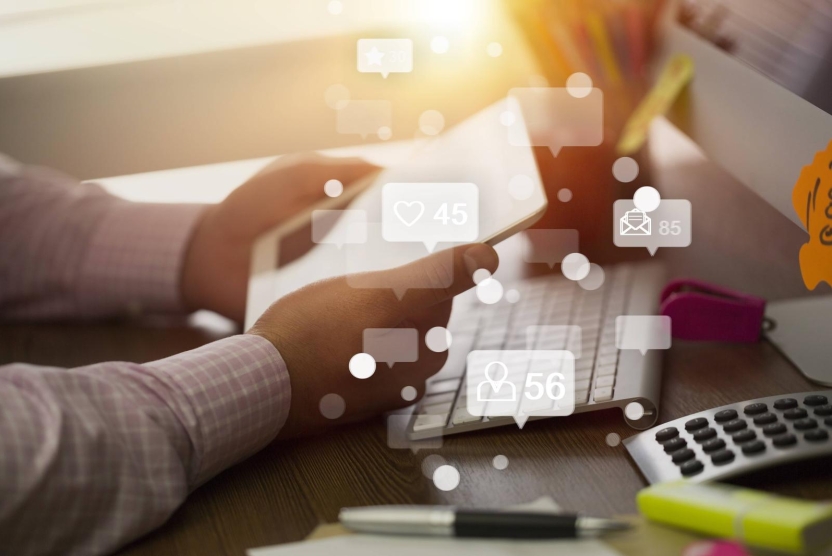 A big part of marketing your business is exposure. You have a website, a blog, and maybe even a social media presence. So how do you make sure your content is getting views? Here are a few ways to get your content noticed:
1. Engage With Your Customers
Engaging on social media platforms is a great way to get your content noticed. Your customers will feel seen and heard. Find relevant Facebook groups to join and listen to what customers want from certain businesses or services. If you utilize Instagram, follow hashtags that are specific to your business and interact with followers there.
Ask questions in your content that encourage responses from customers. Share positive feedback or experiences from customers. Request feedback on new items or services.
Seek out other blogs in your industry and comment on and share their content, too. Doing so will build a rapport with other businesses and show credibility. This type of content will bring engagement and exposure.
2. Optimize Your Keywords
Keywords are vital to boost your content. Using the right (or wrong) keywords can make or break if your content gets noticed. Keywords help search engines sort content and rank sites based on user experiences.
Doing keyword research and optimizing your keywords will better help potential customers find you. This is definitely an area that you need to focus on if you want your content to perform well. Be sure to add a keyword to your meta description, too. This is essential for writing good meta descriptions.
3. Utilize Your Email List
If you aren't using email as a marketing tool, you should start immediately. Email can seem outdated, but it's still a great way to connect with customers. Email is a direct way into customers' inboxes.
When you publish a new blog post, send out an excerpt plus a link to the blog post in an email. The excerpt will spark interest and the link will make it easy for users to read the rest of the post.
4. Keep Content Concise
If you're struggling with writing for your blog, remember to keep things concise. Your customers are only going to spend a few minutes reading, and they most likely will skim the post. Figure out what you want to say and say it effectively without too much extra fluff.
Write concisely and make sure you have a clear introduction, body, and conclusion. Utilize headings by breaking your content into chunks so that readers can easily follow along. If you frequently blog, this is an important step to take before you publish your blog post.
5. Use Visuals
Photos are a great way to get your content noticed. Pictures draw people in and capture attention.
If you're posting about a new product, show the product in your post! Or, add a video showing someone using a product. If you sell a service, add an infographic about the benefits of said service. This keeps a customer's attention and increases engagement.
6. Add a Share Button
A surefire way to get your content noticed is to make sure your content is easily shareable. Add a button on your website so your customers see it and use it.
Use incentives to get people to share your content. Run giveaways and enter people who share your posts. This will boost your content and also will create a fun environment for your customers.
As you create and share content, keep these things in mind. These are some of the best ways to get your content noticed.