What Businesses Should Know About YouTube
May 3, 2018

By Ashley Orndorff, aka Marketing Geek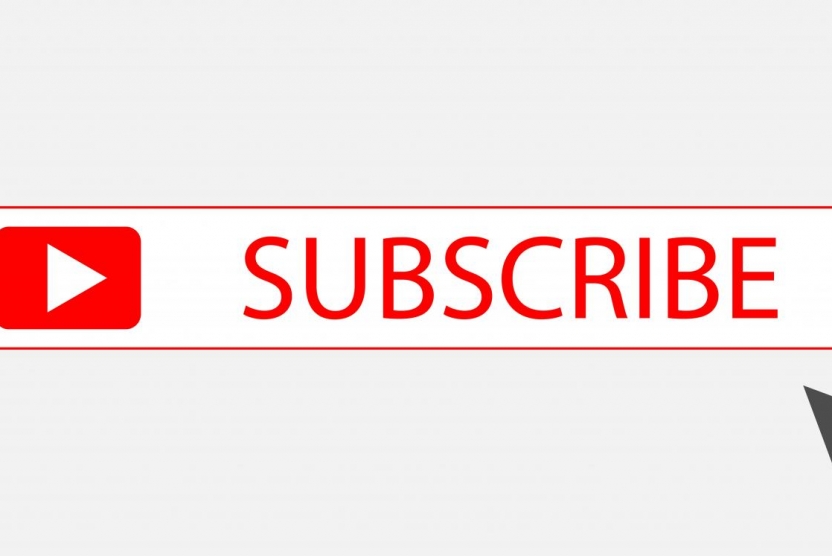 When it comes to visual content, video is often at the top of the list. And, when it comes to video, YouTube takes the top spot. Whether you've been on the platform for years or are just getting started, here's what businesses should know about YouTube:
1. It's the 2nd largest search engine.
YouTube has grown into a search engine of its own accord. How-to videos, playlists, show recaps, and even original shows make up the content on YouTube. With over 900,000,000 million unique visits to the site and billions of searches processed every month, YouTube has become the 2nd largest search engine after Google.
2. Google owns it.
Just over a year after it launched, Google announced their plans to acquire YouTube in 2006. A YouTube presence was important before the acquisition. After it became a Google property, it became an even more important channel for businesses that wanted to build their authority.
3. Brand your channel.
You don't need to have a YouTube account to watch videos, but you do need one in order to upload videos and interact. When signing up your business, it's important to sign up for a channel, not just as a user. Then, make sure your channel is branded. The name of your channel, the channel icon and banner, and the vanity URL of the channel should all match your brand.
Businesses used to be able to claim vanity URLs right away, but now you have to meet some guidelines before this feature becomes available to you. In order to claim a vanity URL for your YouTube channel, you must have 500 or more subscribers, you need to have a channel icon and channel art uploaded, and your channel needs to be at least 30 days old.
Channel Settings
Another big part of branding your channel is filling it out completely and adjusting the settings as needed. For example, you want to make sure you set your target country and identify your channel keywords. Don't keyword stuff, but figure out the most relevant keywords to your business and the content of the videos you'll be posting and include those. Also, be sure to add your website into the associated website feature in the channel settings and verify it.
Channel Description
Next, make sure you fill out the description section of your YouTube channel. This is a great place to add relevant content about your brand and to include relevant links, like a link to your website and other social profiles. This will help users navigate your brand properties and will also link them together for search engines.
4. Quality matters.
In order to get subscribers, you need to upload some videos, but, much like Instagram, quality matters on YouTube. No one wants to watch grainy or shaky videos. Take your time to plan and outline what you want to create and keep in mind who you're creating it for. It may be free to upload video, but that doesn't mean you can skimp on quality. Ensure you're using the right equipment to get the video quality you want and a good recording. Whatever you post on YouTube represents your business, so make sure it's a quality product that reflects well on your reputation.
5. Create and curate playlists.
Playlists are a great way to build out your channel and increase engagement. You can create playlists based on a certain topic, add your relevant videos to it, and also curate videos from others. Not only does this organize your own video uploads, but it also gives you an opportunity to connect and share content from others in order to build a better resource for users and potential partnerships for your business.
6. Optimize each video.
As the second largest search engine, YouTube has its own algorithm and set of ranking factors. Much like Google, YouTube values quality, so your video quality does play a role in how well it performs on YouTube. Your video title, description, and tags also play a big role in how YouTube understands the context of your video. So, you want to make sure you're taking the time to fill out these fields appropriately.
You also want to brand your video and ensure you're including a call-to-action at the end. This may not help it perform better, but it will certainly help build brand awareness and encourage users to take an action after they've watched. You have the option to add a custom thumbnail for your video and annotations. Make sure you use these features as they can increase engagement on your video, thus boosting its performance.
Closed Captions
You also want to use subtitles and closed captions. Closed captions are a user experience element, so any videos that have them will appear with a small "CC" tag in YouTube results. This can increase the likelihood someone will click on your video to watch it and it ensures that your video is user-friendly. Plus, search engines can crawl the captions! You may be tempted to use the free YouTube automatic captions feature, but it's important to keep in mind that this feature is not perfect. You will need to make corrections and you might be better off using another tool and uploading your own closed caption file or transcription.
7. You can livestream.
Facebook has Facebook Live and YouTube has YouTube Live. In order to conduct a livestream on YouTube, your account must be verified. If your account is verified and you want to give livestreaming a try, you can do so through Stream Now, Events, or the mobile app. Keep in mind that it's live video, which means no editing. Livestreaming through the Events tab is the only option that allows you to preview your stream ahead of time.
8. There are advertising options.
It's a popular social network and it's owned by Google, so there are plenty of advertising options with video ads.
TrueView In-Stream Video Ads
TrueView in-stream ads appear and play before, during, or after other videos. These ads can be skipped after five seconds and you'll be charged when a viewer watches 30 seconds or interacts.
Discovery Video Ads
Discovery ads are another type of video ad. When a user is searching content on YouTube or across the web, these video ads appear. They can be as long or as short as you wish and you are charged each time someone clicks on the ad to see the full video.
Bumper Video Ads
These video ads are shorter. Usually, they are six seconds or less. Like TrueView ads, Bumper ads appear before, during, or after other videos and users cannot skip these.
9. Monetization is available for channels with high engagement.
With YouTube, you also have the option to monetize your content. Once your channel has 1,000 subscribers and 4,000 hours of watchtime in the previous 12 months, you can become a YouTube Partner. This allows you to monetize your content by showing advertisements on your videos and getting YouTube Red subscribers to watch your videos.
10. Stories are available on YouTube too.
Much like Instagram and Snapchat, YouTube has a Stories feature as well. YouTube Stories allows you to create a collection of short videos to feature on your channel. A story remains visible for a day, unless it is deleted beforehand.
11. Be aware of the fandoms.
A fandom refers to a group of fans around a particular person, fictional series, etc. Harry Potter fans are often referred to as being part of the "Harry Potter fandom". It's generally used as a term to describe the community of fans for a specific person, team, or topic. In the case of YouTube, there are fandoms around certain YouTubers and it makes sense for a business to be aware of them.
On one hand, you don't want to do or say anything that might incur the wrath of a YouTuber's fandom. That would be a reputation management nightmare! On the other hand, these YouTubers are powerful influencers and many of them have corporate sponsorships. There are rules for working with influencers. If your business abides by them and partners with the right influencer or group of influencers, it can result in big wins.
These are just a few things businesses should know about YouTube. For help with social media for your business or your website, contact us for a meeting of the MINDs today!