Embracing Internet Marketing Changes: 5 Lessons From David Bowie's Career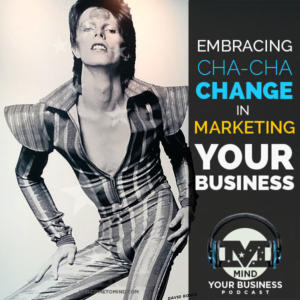 How David Bowie Can Help Your Business Marketing Efforts
Just a few weeks ago, we were discussing the fundamental, blue collar work ethic lessons you can learn from Lemmy Kilmister of Motorhead and apply to your own business and Internet marketing efforts.  Yeah, these are rock stars and have nothing directly to do with your business, but it's really fun and enlightening to look at the ones who endured long careers because you can learn some really cool, inspiring and sometimes innovative lessons from their career paths and what they ultimately became famous for.
This week, we mourn the passing of David Bowie and in turn celebrate his career by looking at 5 key elements of his successful legacy that helped make him an enduring success…and that can also help make YOU an enduring success in your chosen field.
Ch-ch-ch-Change is inevitable in business – no matter what you do – and no one exemplifies change, not to mention fearlessness, like Bowie.  It's his calling card and I promise you will be surprised at some of the lessons we can learn from his 50+ years of success.
In the meantime, send us your questions.  We LOVE answering them and we don't ever want to run out of them!  Give your website development, design, SEO, content marketing and general Internet marketing questions to us through our JAM session form – Just Ask Mind – or drop us a comment on Facebook or simply meet us somewhere discreet with a briefcase full of unmarked Cheetos for Zim.  We will do our best to answer your question on a future podcast:)     At your next block party, make sure you ask the DJ to crank up the MIND Your Business podcast!