How to Do a Quick Social Media Audit
July 15, 2021

By Ashley Orndorff, aka Marketing Geek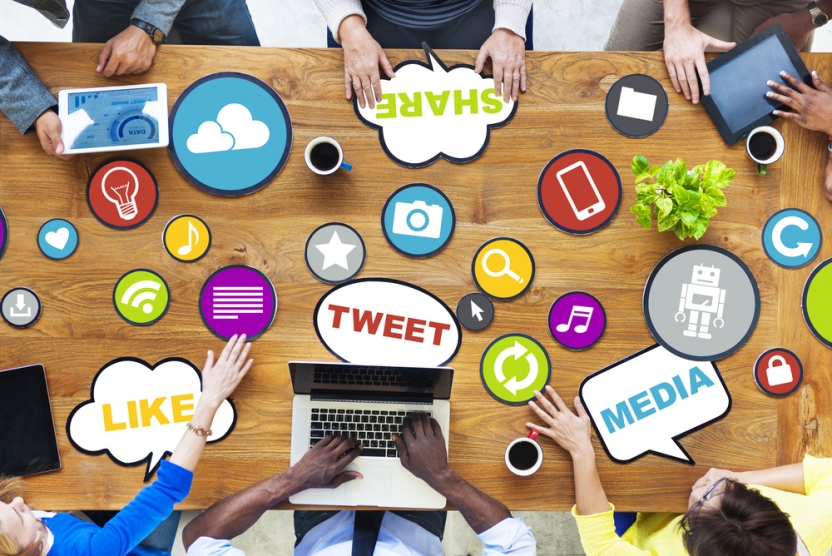 Social media can be a great way to connect with your customers, increase brand awareness, and more. But, you can't just set it up and leave it – you need to manage it and audit it every once in a while to make sure things are going the way they should. Here's why a social media audit matters and how to do one:
What is a Social Media Audit?
A social media audit refers to the steps you take to evaluate your business's social media profiles. Not only does it cover things like the completeness of your profiles, but it also evaluates your social media marketing strategies. The goal is to take stock of what you have, what you're currently doing, the results you're getting, etc. and identify opportunities to optimize your profiles and improve your approach.
How to Do a Quick Social Media Audit
A social media audit doesn't have to be time-consuming and you don't have to run one all the time. Checking in quarterly, or monthly if social media is a priority for your business, is usually sufficient. It may take some time to set things up initially, but after that, you just have to fill in things and update numbers. Here's how to do a quick social media audit:
1. Set up Your Initial Template
Every business will have its own approach and priorities when it comes to social media, so you'll want to customize what you're evaluating for your business. At the very least, you will want to include basic profile information (name, URL, description, etc.) in addition to engagement metrics, audience demographics, publishing metrics, referral traffic, and any channel-specific metrics you want to track.
2. Take Inventory of Your Existing Social Media Profiles
Once you've determined what specific things you'll be evaluating across your social media platforms, you'll need to take inventory of all of your existing social media profiles. Even if you don't use them regularly, you want to make sure you're accounting for all of your brand properties across social media and that you are in control of them.
3. Make Sure Branding and Language Are Consistent
As you wrangle all of your social media profiles, make sure your branding is consistent across all of them. This includes the language in the bio, "About", and/or profile descriptions as well as the profile images, banner images, destination URLs, etc.
This also gives you a chance to check in on the state of your social listening. You can make sure the topics, keywords, and alerts you're tracking are still relevant, and identify what's missing. You can also the hashtags you're using to make sure you're still using the right ones for your business and to make sure you're not still advertising outdated promotions.
4. Define Goals for Each Platform
Every social media platform is different and your specific goals for each one may be different as well. As you're working through a social media audit, it's important to clearly define, or redefine, specific goals for each social media network.
Platform-specific goals could include generating leads, increasing brand awareness, growing your audience on the platform, increasing engagement, increasing traffic to your site, etc. These may shift and change over time as you define your target audience on social media and hone your social media marketing approach.
5. Evaluate Social Media Analytics
Spend some time digging into and evaluating your social media analytics. This will help you fill in and drill down on the metrics you're tracking across all platforms as well as the channel-specific metrics you're tracking.
In doing so, you can also dig into your demographics to update and further define your target audience. Additionally, you can identify your top-performing and worst-performing posts to see what types of content you should focus more/less on. This also gives you the opportunity to check in on how social media traffic is funneling to your website to make sure that is performing accordingly.
6. Adjust Objectives and Identify Action Items
To finish up your social media audit, it's important to adjust objectives as needed and identify action items that you need to complete. This will keep your social media efforts focused on what makes a difference for your business and make sure you are completing any necessary tasks identified in the social media audit.
3 Reasons to Do a Social Media Audit
Although a social media audit doesn't have to be time-consuming, it can be a daunting task to take on at first. But, it's useful and can be a big benefit to your business. Here are a few reasons to do a social media audit:
1. Identify Opportunities to Improve
One of the biggest reasons to do a social media audit is to identify opportunities for improvement. These could be opportunities to complete missing sections of your profiles or update descriptions that are outdated.
You could also find opportunities to improve social media engagement, get more people back to your website, increase leads, and more. Who knows? You may even discover opportunities you've been missing on the platforms you haven't been focusing on.
2. See Which Platforms Are Your Top-Performers
Another reason to do a social media audit is to check in on how your social media marketing efforts are performing. Not only can you evaluate your posting strategies, frequency, content, and more, but you can also see which platforms are your top-performers and which have room for improvement. This could lead to a reallocation of budget to your top-performers and a readjustment of strategy for others for the next quarter.
3. Make Sure Your Strategies Support Your Goals
Specific strategies and approaches you take on social media should support specific goals for specific platforms. Running a quick social media audit allows you to check in and make sure your strategies are supporting your goals on a quarterly and year-over-year basis. If not, then you know it's time to redefine your goals, rework your strategies, or both.
This is just a quick overview of what to include in a social media audit for your business, how to do one quickly, and why you should consider doing them regularly. Keeping an eye on things and making incremental improvements can help you identify opportunities for improvement that help get social media working for your business.
Usually, social media marketing efforts drive traffic to your website. If your website offers a less-than-stellar user experience, it can disappoint your visitors and cause them to leave without contacting you.
If it's been a while since your website has been updated, it may be time for a website redesign. Contact us for a meeting of the MINDs to talk about how we can help get your website back on track and performing for your business!