6 Best Tools for Online Work Meetings
April 9, 2020

By everybody , aka mind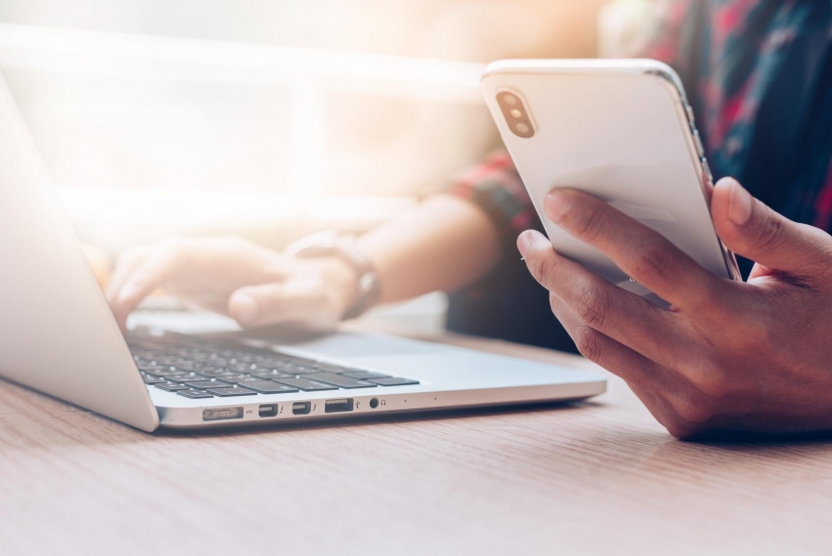 Online work meetings are a favorable and productive option that modern technology has provided us. It is significantly less challenging than ever before for our remote teams to get connected and to collaborate on a regular basis. But, the quality of any online meeting largely depends on the tools for online work meetings you use.
How do you choose the best software tool given your business circumstances and needs? Here are a few things to consider when choosing one and some of the best tools for online work meetings to help you get started:
6 Factors to Consider When Choosing a Tool For Online Work Meetings
Choosing a tool for online work meetings randomly is usually not a good strategy. Similar to the situation when you need to choose a web hosting provider, you need to define a set of criteria that the tool you choose needs to comply with and do some research. Here are a few factors to consider when choosing a tool for online work meetings:
1. Is it Easy to Use?
Whatever tool you choose to run your online meetings needs to be easy to use for you and also anyone you are meeting with. Choosing a complicated tool that requires a lot of effort to master may only cause difficulties to your team.
Complicated or difficult software further results in frustration, higher stress levels, misunderstandings, and a complete waste of time. Plus, the difficulties you have with understanding a certain tool often bleeds over and also affects the quality of your online work meetings.
2. Does it Have a Successful Onboarding Process?
A tool with a successful onboarding process is a good choice. This guarantees you won't spend hours figuring out how to use the tool you have chosen. Plus, a good onboarding process usually also means a good support team.
These tools should help you boost your efficiency, not hinder it. The more thorough the onboarding process, the better. Also, if you combine this tool with using a specialized PLM software, you get a winning combination without a doubt.
3. Does it Integrate With Your Technology?
The tool you choose has to integrate with the technology you use. Conducting some simple research is enough to make sure the tool you are considering offers the integrations you need and should work as intended.
4. Do the Features Meet Your Business Needs?
Features of the tool you want to use for online work meetings have to meet all your business needs. For example, if you frequently use presentations in your meetings, screen-sharing capabilities matter the most. On the other hand, if you prefer face-to-face conversations, a tool with HD video features is necessary.
5. How Reliable is it?
Reliability is of utmost importance. The best tools for online work meetings are those that present no obstacles to the members of your team to access the meeting at all times.
It has to be functional and without any tech-related issues. Everything can have some downtime at some point. You just want to make sure you can rely on the tool you choose to work more often than not.
6. Is it Affordable?
The tool you choose has to be affordable. If it's not free, it needs to be cost-effective and give you the best value for your money.
6 of the Best Tools for Online Work Meetings
Some of the best meeting software is free and some of them require a fee for premium features. Both types are included in this list. In no particular order, here are some of the best tools for online work meetings:
1. Adobe Connect
Adobe Connect is not among the best known Adobe products, but it is still a good option for online work meetings. It has a beautiful, user-friendly interface and a considerable number of features you can explore and use on a regular basis.
With Connect, you can create Q&A, various polls, games, and simulations. Also, the team members can easily access online meetings or video conferences from a wide range of devices and share a great variety of media in the process.
It has a reputation for being one of the most feature-rich tools available. With Adobe Connect, you get all you need to connect with a few associates who are working from home or to organize a meeting that involves up to 200 people.
2. Zoom
Zoom is a popular choice for teachers, business people, and anyone who needs to organize meetings online. It helps improve collaboration between office teams, but it is also immensely helpful for remote teams as well.
Its impressive set of features includes HD audio and video calls, audio detection, remote screen control, direct and group messaging screen sharing, and much more. With Zoom, it is possible to organize an online work meeting with up to 1000 participants! Most importantly, it offers you a chance to password protect and encrypt every single chat to protect data and prevent data loss.
3. Skype for Business
Skype for Business is a well-known business-focused meeting software. It can be used for both simple meetings that involve only a few participants and web conferences or even online learning sessions.
You do have a user limit as the number of users cannot exceed 250. One of the potential downsides of Skype for Business is that it requires a dedicated server and a pricey user's license. Depending on your needs and business circumstances, this may not be the right choice for you.
4. Meetings by DialPad
Meetings by DialPad (previously UberConference) is simple, easy to use, and potentially offers all you need. With a few simple clicks, you can start, join, or manage meetings efficiently and completely problem-free. Some of its features include screen-sharing, voice intelligence, HD video meetings, and web conferences.
Plus, you can start a conference instantly from anywhere just by using your DialPad Meetings number. There are even some post-call analytics to give you some insight into all of the communication conducted through this tool.
5. GoToMeeting
GoToMeeting is an online cloud-enabled meeting program available in professional and corporate versions. By using the professional version, you get a chance to connect and collaborate with up to 15 people through online meetings, screen-sharing, and chatting.
Those who opt for the corporate version can use the tool to collaborate with up to 25 people. One of the potential downsides of the GoToMeeting tool is the fact that you need to download a client before you can access all the features and capabilities. As such, there might be occasional delays in the business process, which is not a good thing.
6. Slack
Slack is one of those tools for online work meetings that helps teams stay productive, use their time smartly, and keep in touch constantly through various channels inside and outside of meetings. The participants can chat, share files, and organize voice and video calls.
In the easily searchable archive, you will be able to track down the important information within seconds. One of the features that frequent users find very useful is the ability to prioritize among various channels – you simply choose the urgent conversations you need to pay attention to and those that can wait.
There is a myriad of options among the best tools for online work meetings. Make sure you analyze your needs, requirements, and finances you can invest in the proper tool to find the right one for your business.
You can follow some basic conference call tips for better meetings. It's also a good idea to have a plan in place to combat Zoom fatigue when you have too many video meetings.
With a plan in place and the right tools, if you make your website accessible and keep in touch with your associates on a regular basis, you can stay productive wherever you are and help grow your business.